When you see that there are error correlations for your query, you can easily find out where the errors are coming from by filtering and/or grouping the spans in the Trace Analysis table to further refine your query.
For example, in this query on the android service, there are a number of tags with high error correlation scores.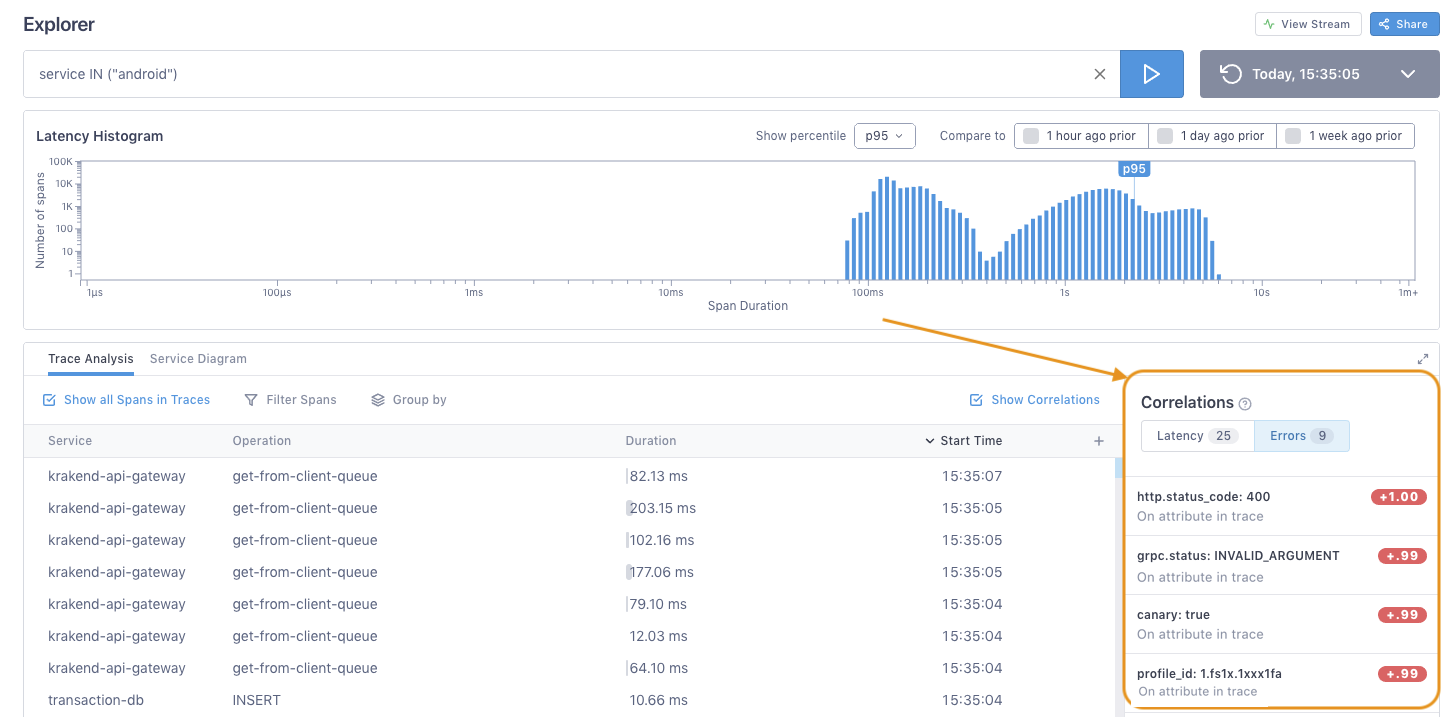 Read all about it here!