Lightstep developed a Pre-Deploy GitHub action that checks the system health of the current environment whenever a GitHub pull request is submitted. It let's you know if there are any latency, error rate, or operation rate issues so you can investigate and if needed, resolve before a deploy.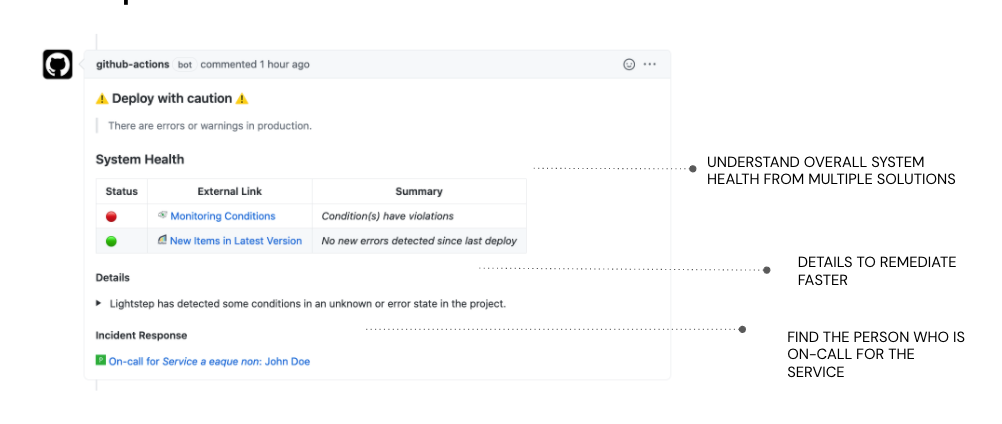 The Lightstep Pre-Deploy Check action uses the Lightstep API to get all alerts that currently exist for your Streams and if any are violated, provides a link that allows you to see the violation in Lightstep.
If your system also uses Rollbar, you can add an integration to the action and see error information from Rollbar along with a link into Rollbar for more information.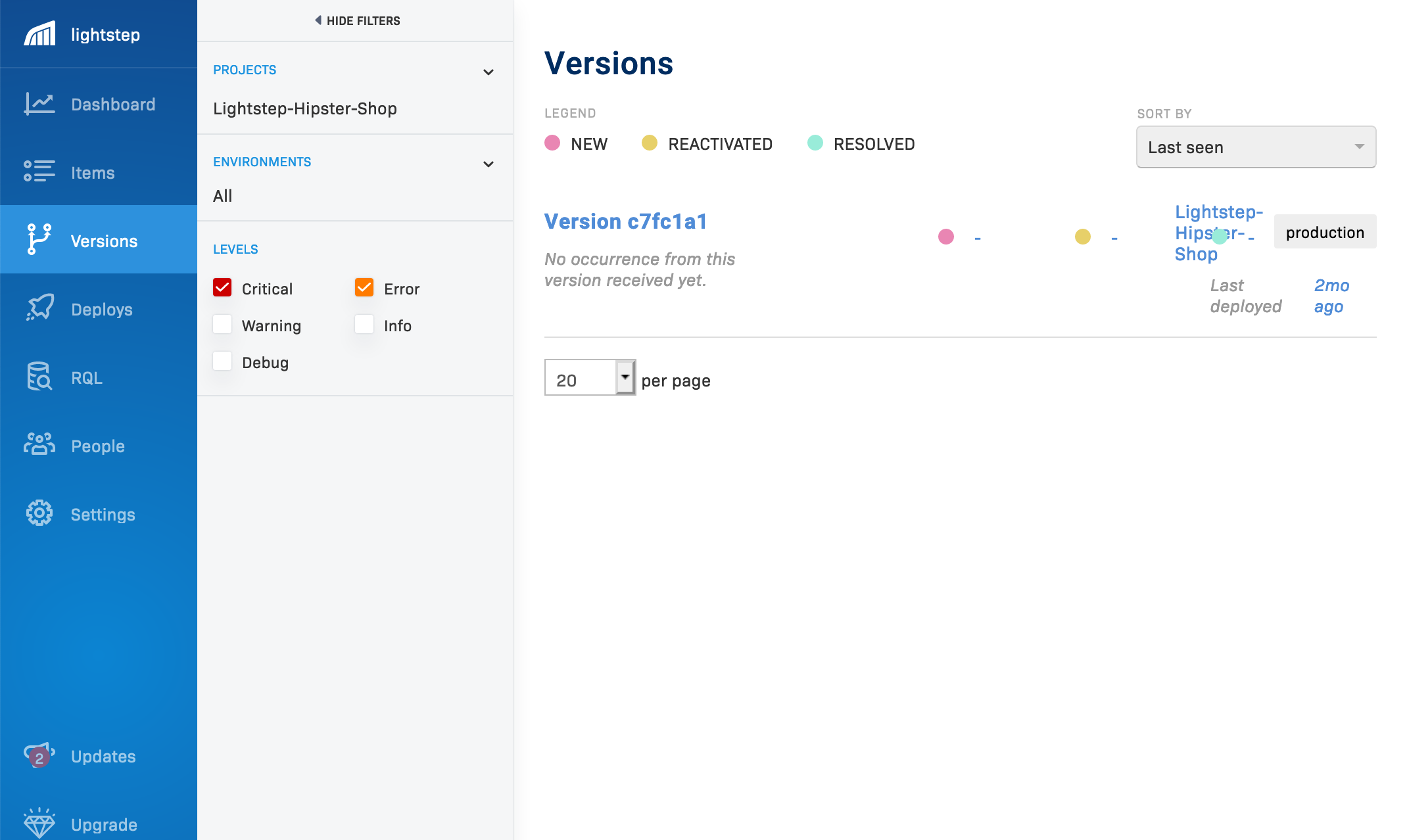 If your system uses PagerDuty, you can integrate it into the action to include "who's on-call" information for the service associated with the GitHub repository.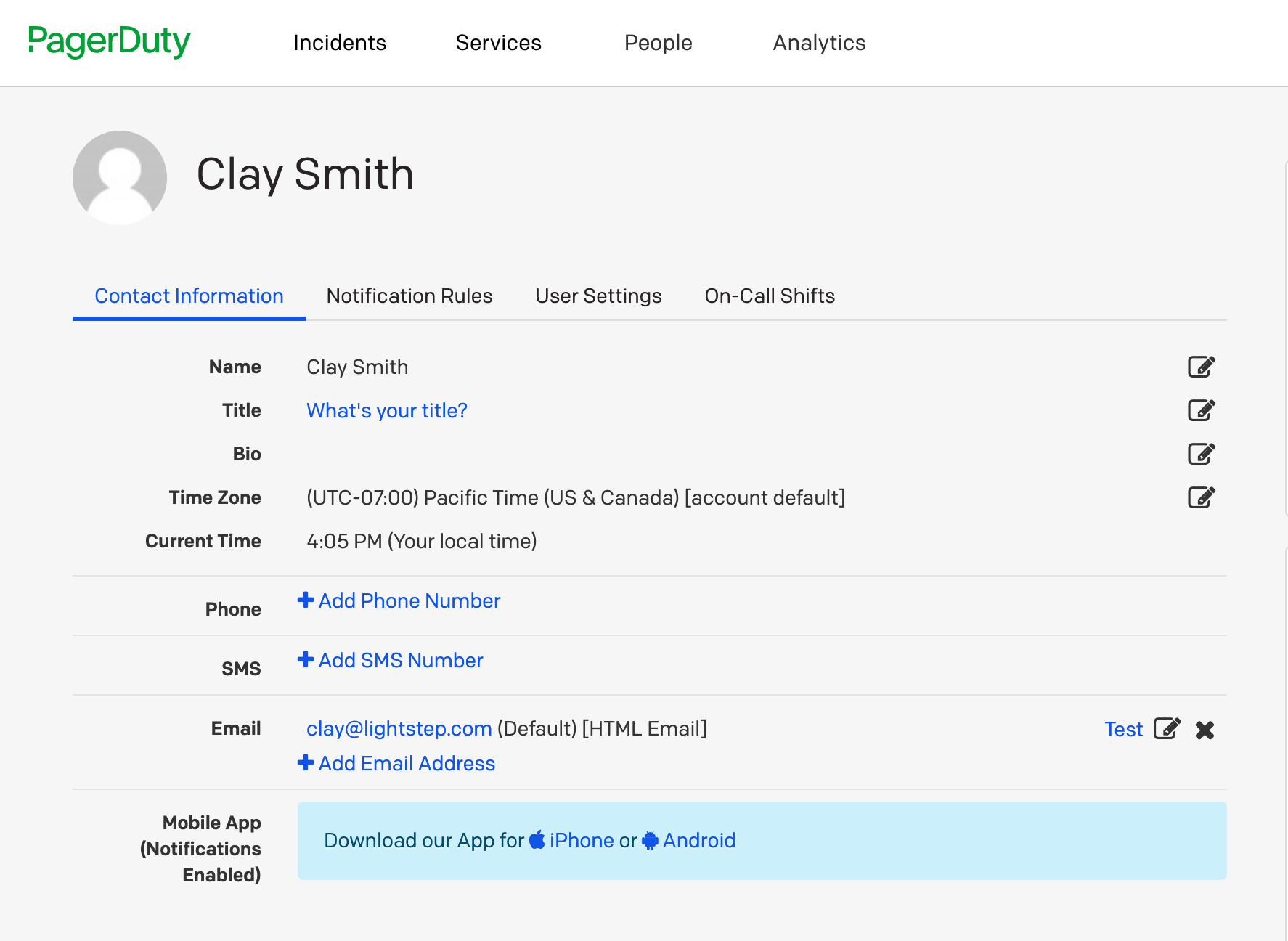 Check out our Learning Path to find out more!