Using the Lightstep Query Builder, you can query across any service or operation, including or excluding multiple values using a combination of NOT and IN operators. You can also search across tags, without any cardinality limitations. Every time you run a query, the results are saved as a Snapshot so you can go back to data at that point in time any time in the future.
Click into the search bar to open the Query Builder. You can build queries for services, operations, and tags. Use IN or NOT IN to build the query. When you click into the Service or Operation field, Lightstep displays valid values.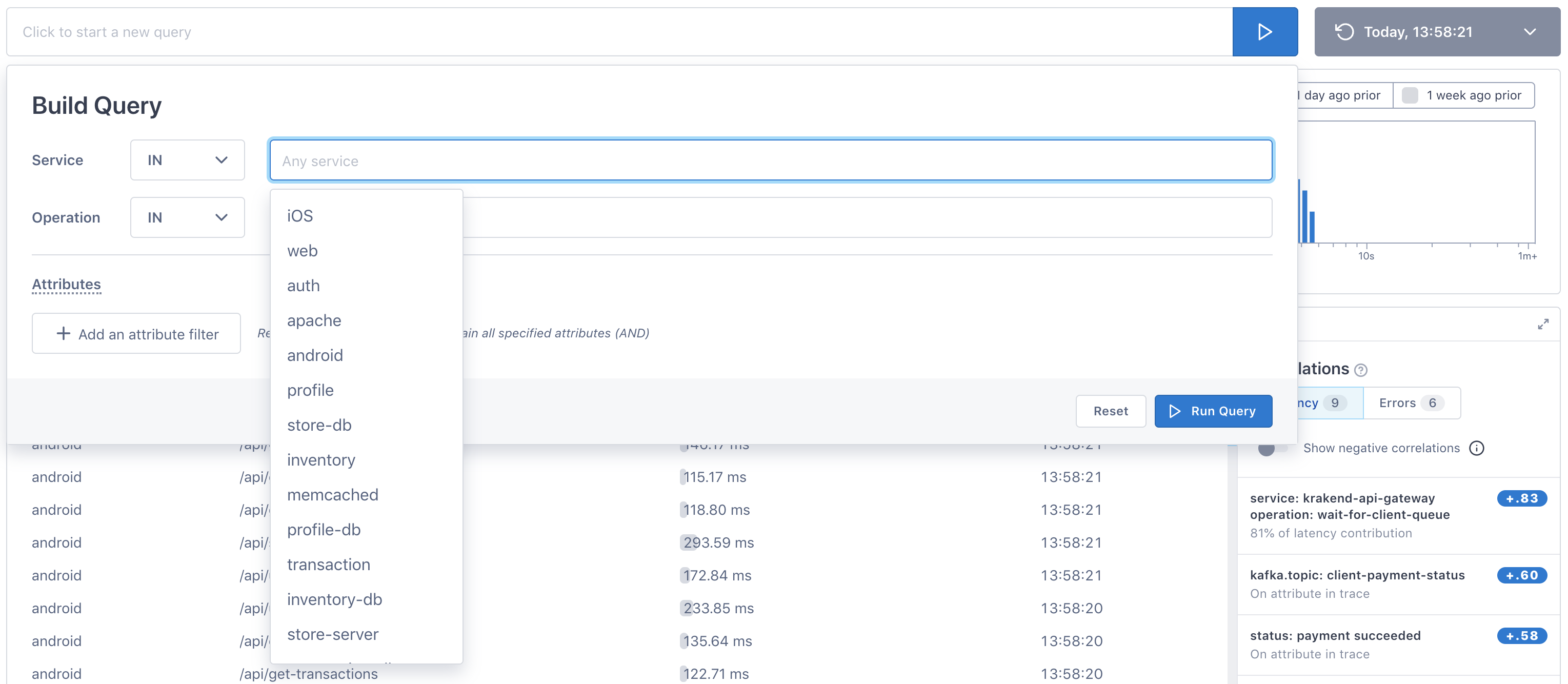 You can also build queries manually. If you need help building your query, checkout the Query Language Cheat Sheet.