You can configure Lightstep to recognize and display inferred services in the Service Diagram. Inferred services are external services, libraries, or dependencies that haven't been instrumented, like a database or a third-party API. Lightstep recognizes these leaf spans (the request can't continue to another service) and reports on their error counts, span counts, and average latencies.

Read more here.
We've also updated the Trace view! The improved design makes finding the root cause of issues even easier.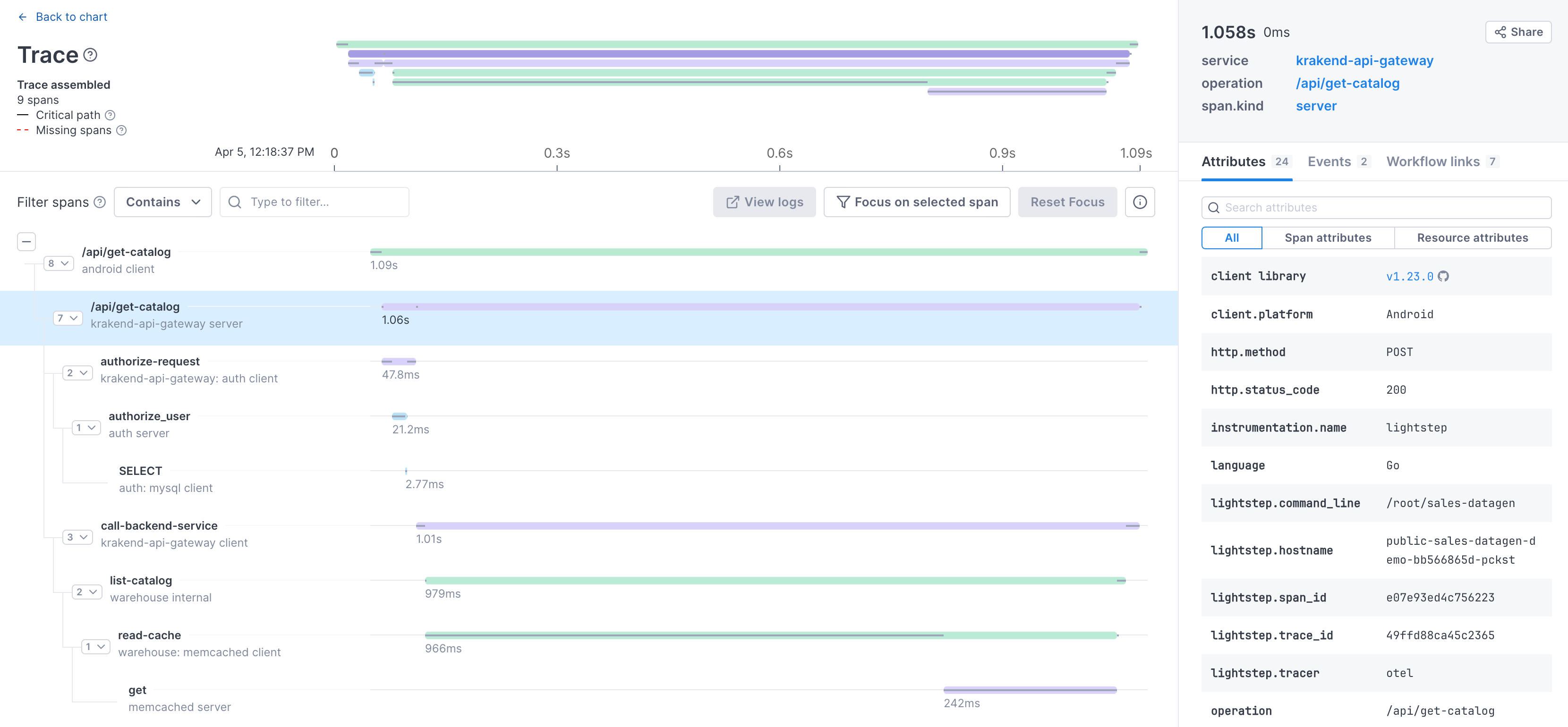 See all the changes here.