Cloud Observability now offers ingestion rules to help you control metric-ingestion costs.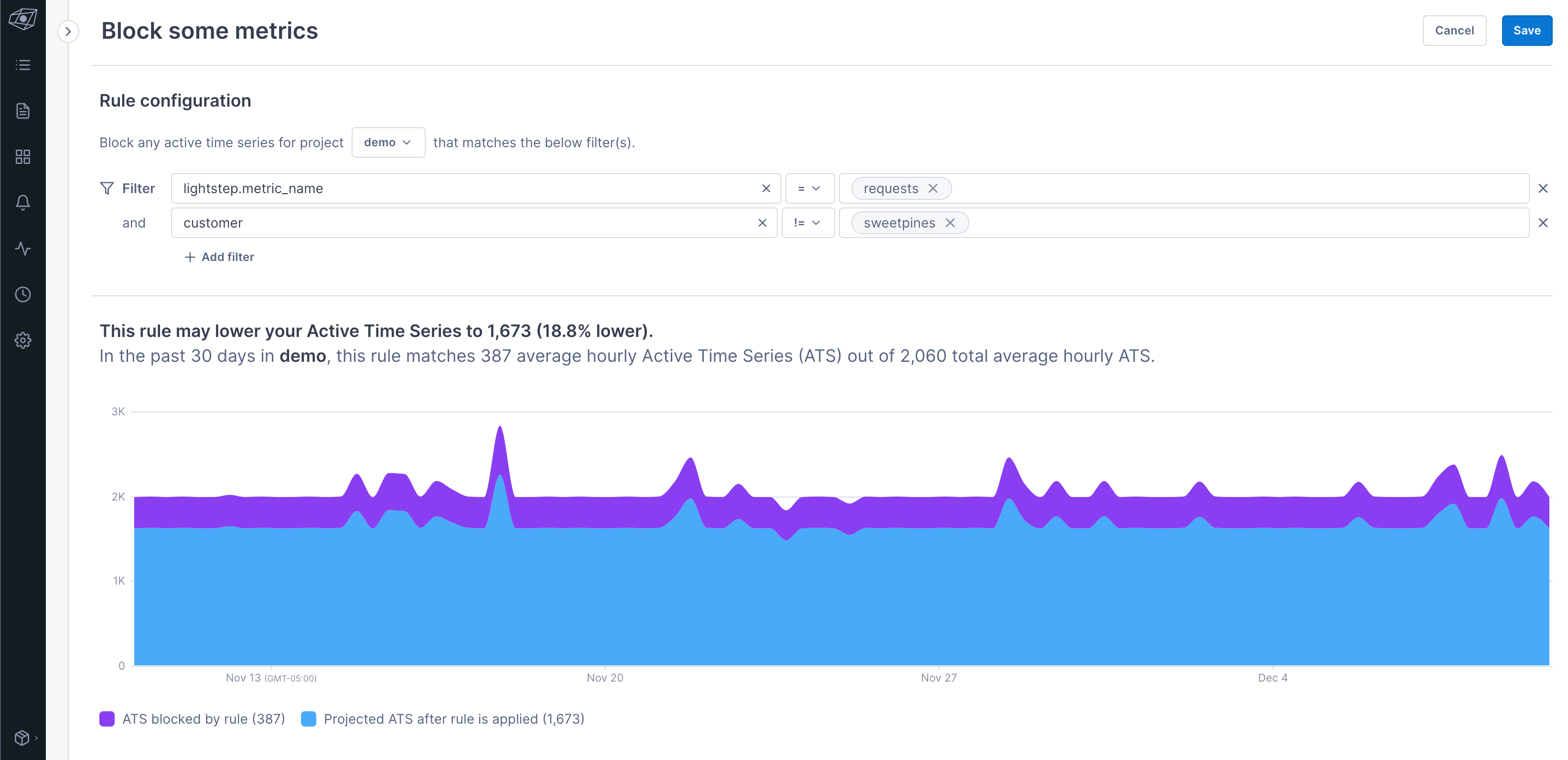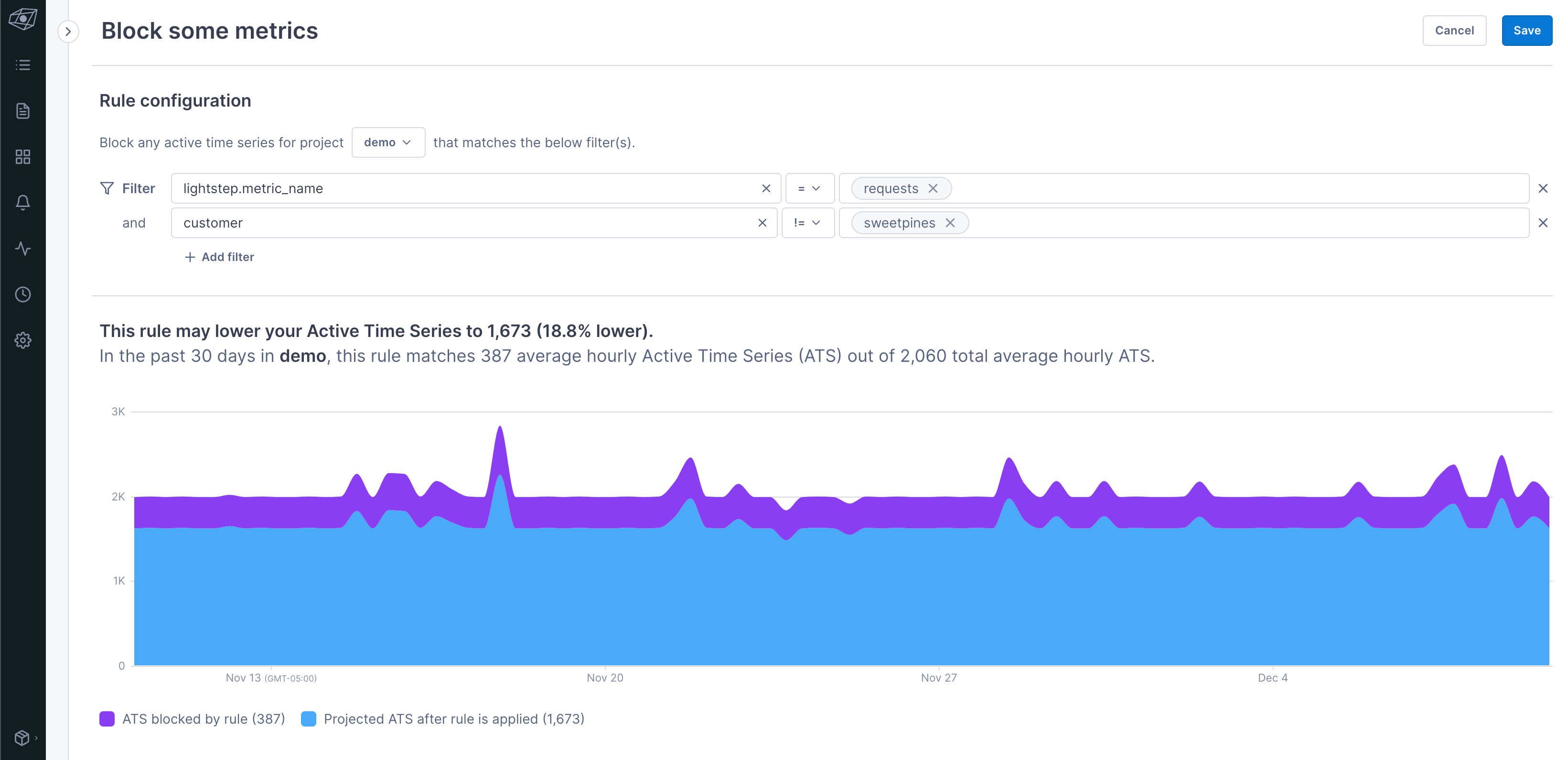 With ingestion rules, you control which metrics get into Cloud Observability based on metric names and other attributes. Ingestion rules can help you:
Ingest only the metrics you need.
Block low-value, high-cardinality metrics.
Lower your monthly active time series usage.
Stay within your budget and lower overage costs.
Visit Control metric costs with ingestion rules to learn more.
Updated Jan 6, 2023