You can now add descriptions and save custom time ranges on dashboards: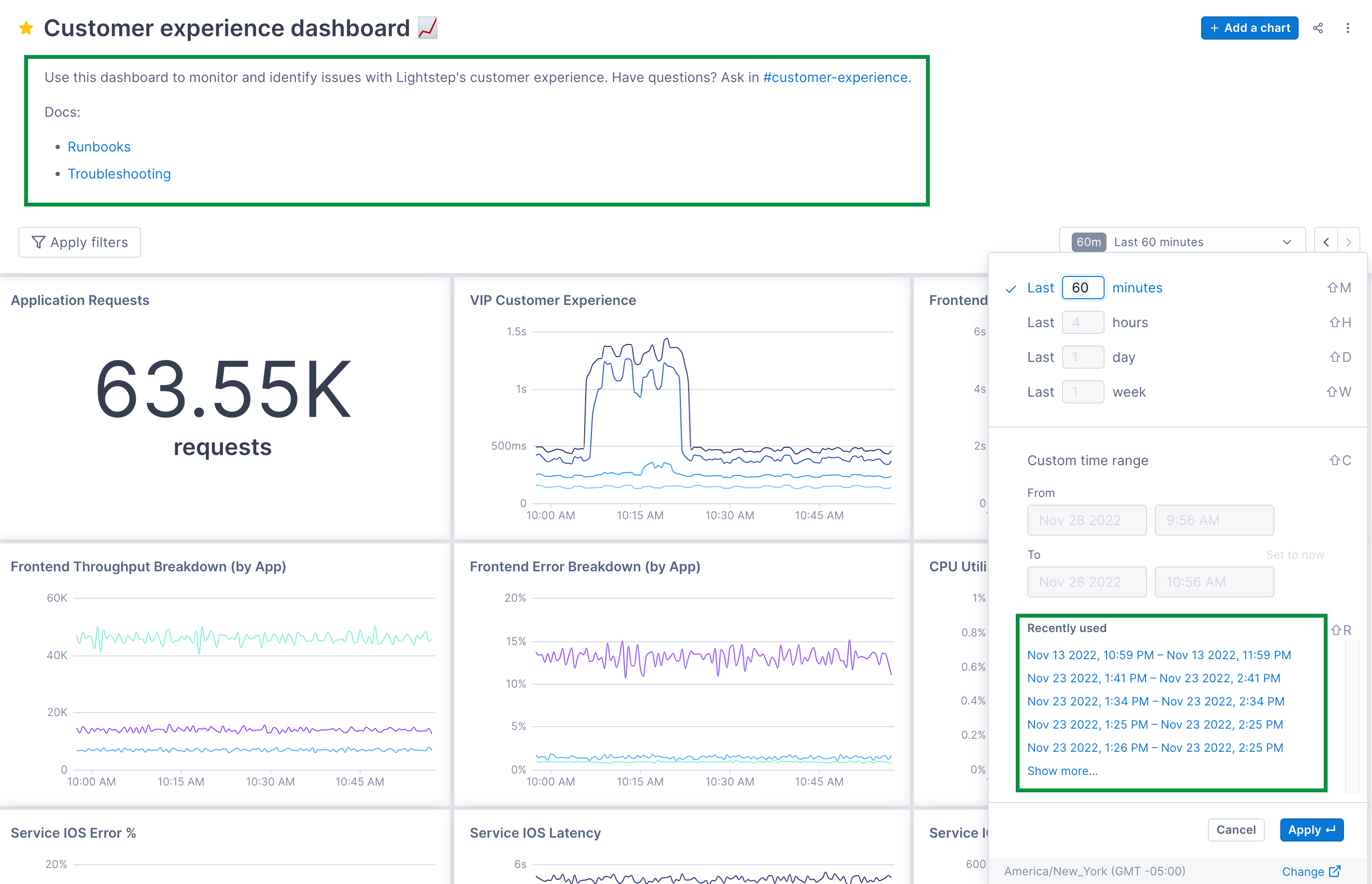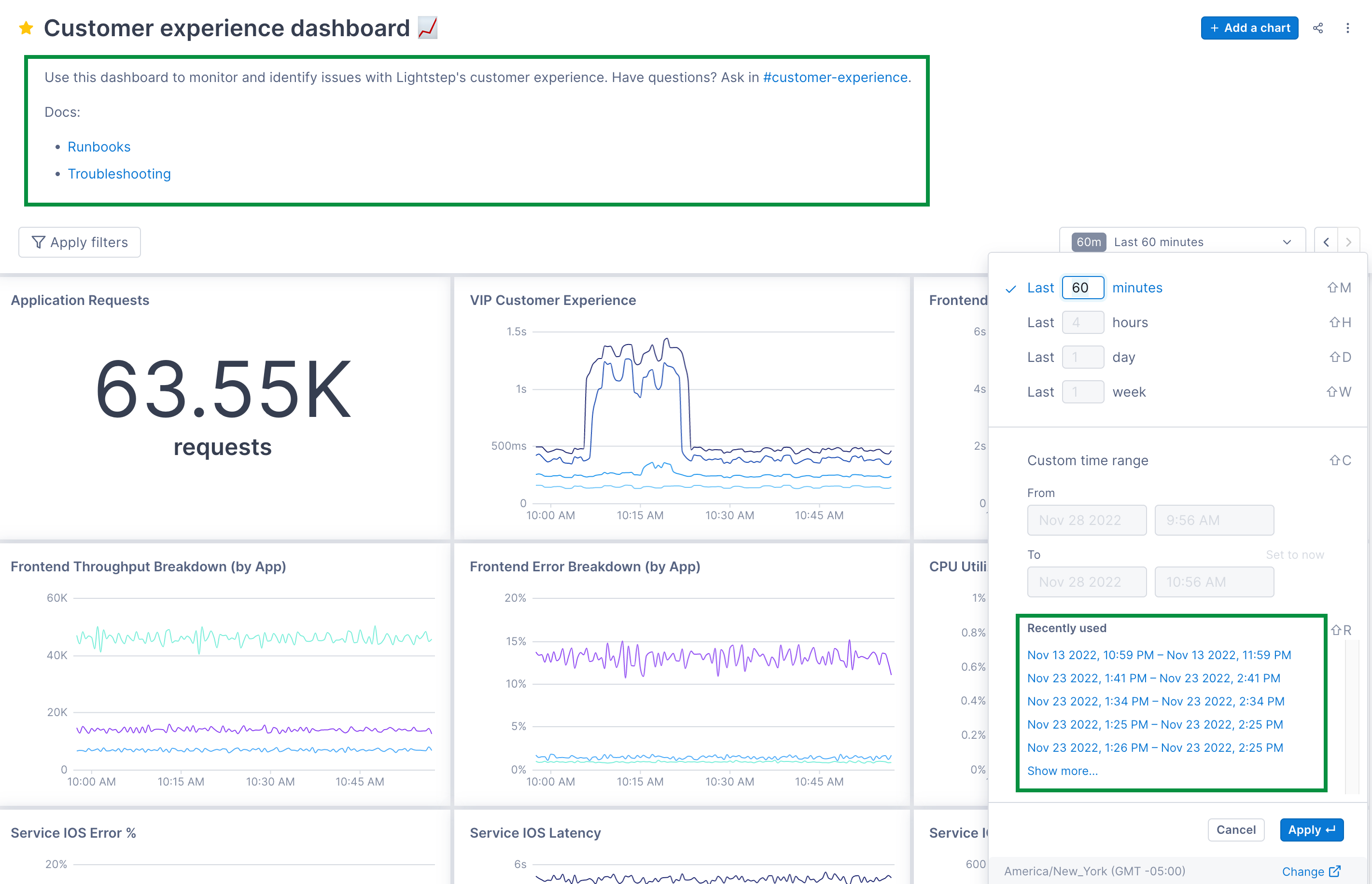 Use the new features to do the following:
Give important context to other dashboard users.
Link to relevant documentation, helping other dashboard users resolve issues faster.
Easily navigate between custom time ranges to monitor your data.
For more information and how to use the new features, visit Create and manage dashboards.
Updated Nov 28, 2022