Unified dashboards
Cloud Observability's new Unified Dashboards provide you with a consistent way to interact with and visualize your data across both metrics and spans, giving you a single location to monitor the health of your service. Instead of clicking back and forth between tabs to see the current health of your software, you can have a single dashboard open with all of your key indicators charted across telemetry types. You can now proactively monitor your applications and visualize the relationship between your telemetry types, from a single tab.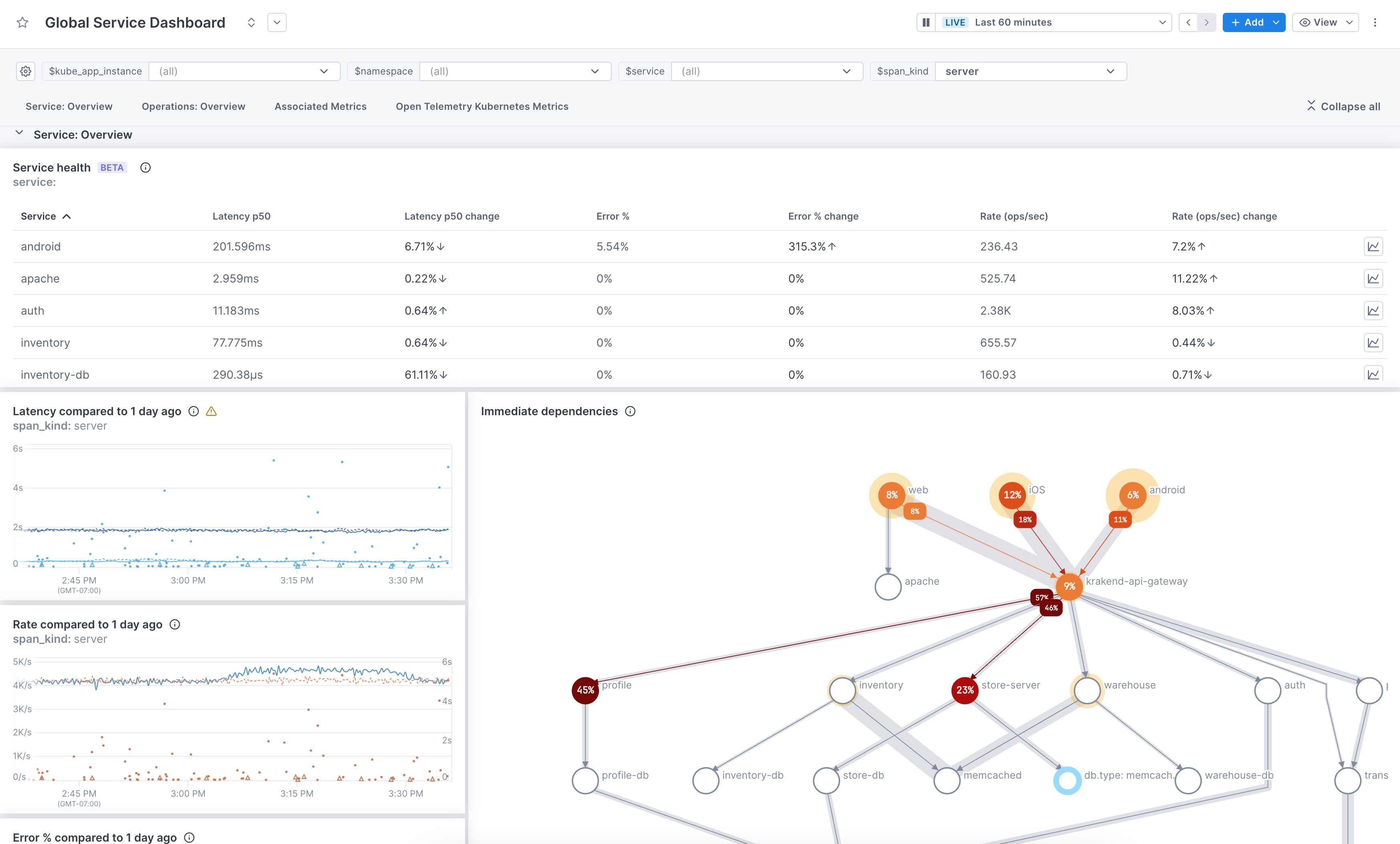 Product Docs reorganization
We've changed the organization of the Product Docs section of the Cloud Observability Learning Portal. Find more Get Started content (including how to build a query using the Unified Query builder) and with the introduction of unified dashboards, creating charts and dashboards for metric and span data is now in one place.
Updated Mar 23, 2022