Contacting Customer Success is only a click away!
Wondering if Lightstep Observability is down? Check status.lightstep.com.
Every page in the web app has a chat button that allows you to contact us anytime you have questions or run into a problem. Click ? Get help to find docs that may help or to start a chat with our Customer Success team.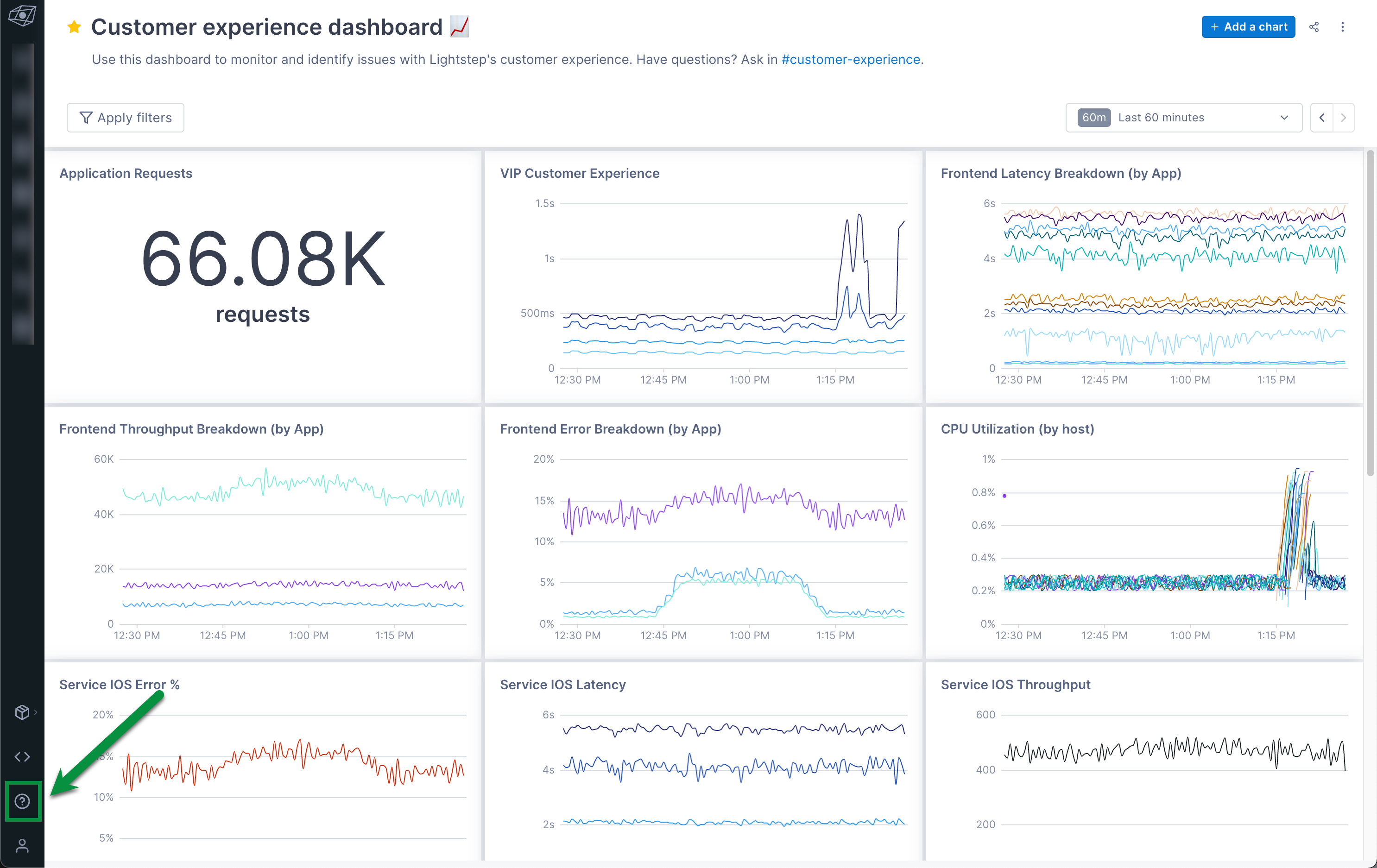 In-app chat and support are not available on the Community Plan.
If you are having trouble getting data into Lightstep Observability, the Customer Success team will need some info to start the troubleshooting process.
Set the verbosity level on your tracers to the maximum level for debugging output.
Take screenshots of the issue or share the URL of the page you are viewing and include them with your support request.
Download the diagnostics bundle (collector_dump.tar) from the Satellite Diagnostics page. Include the diagnostics bundle with your support request.
If the diagnostics page isn't available, you may also find relevant logging under: /var/log/syslog (on Docker and Debian) /var/log/messages (Amazon Linux)
Collect the following information about the tracer you are using:

Language
Version
Initialization lines:

Satellite endpoint (e.g. properties.getCollectorHost)
Port (e.g. properties.getCollectorPort)