Lightstep Observability automatically determines how well your services are instrumented and performing, and sends email notifications that let you know how you're doing.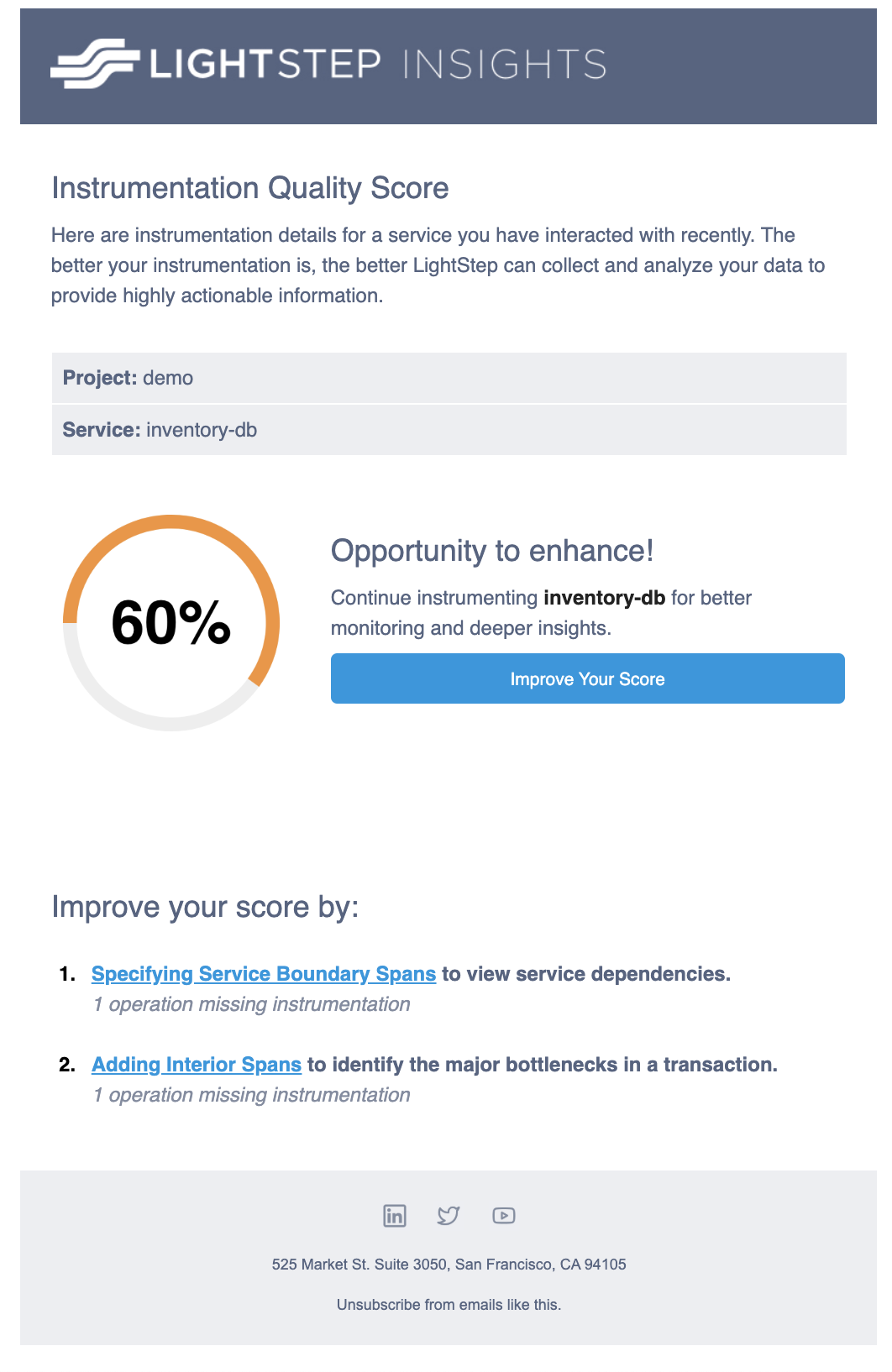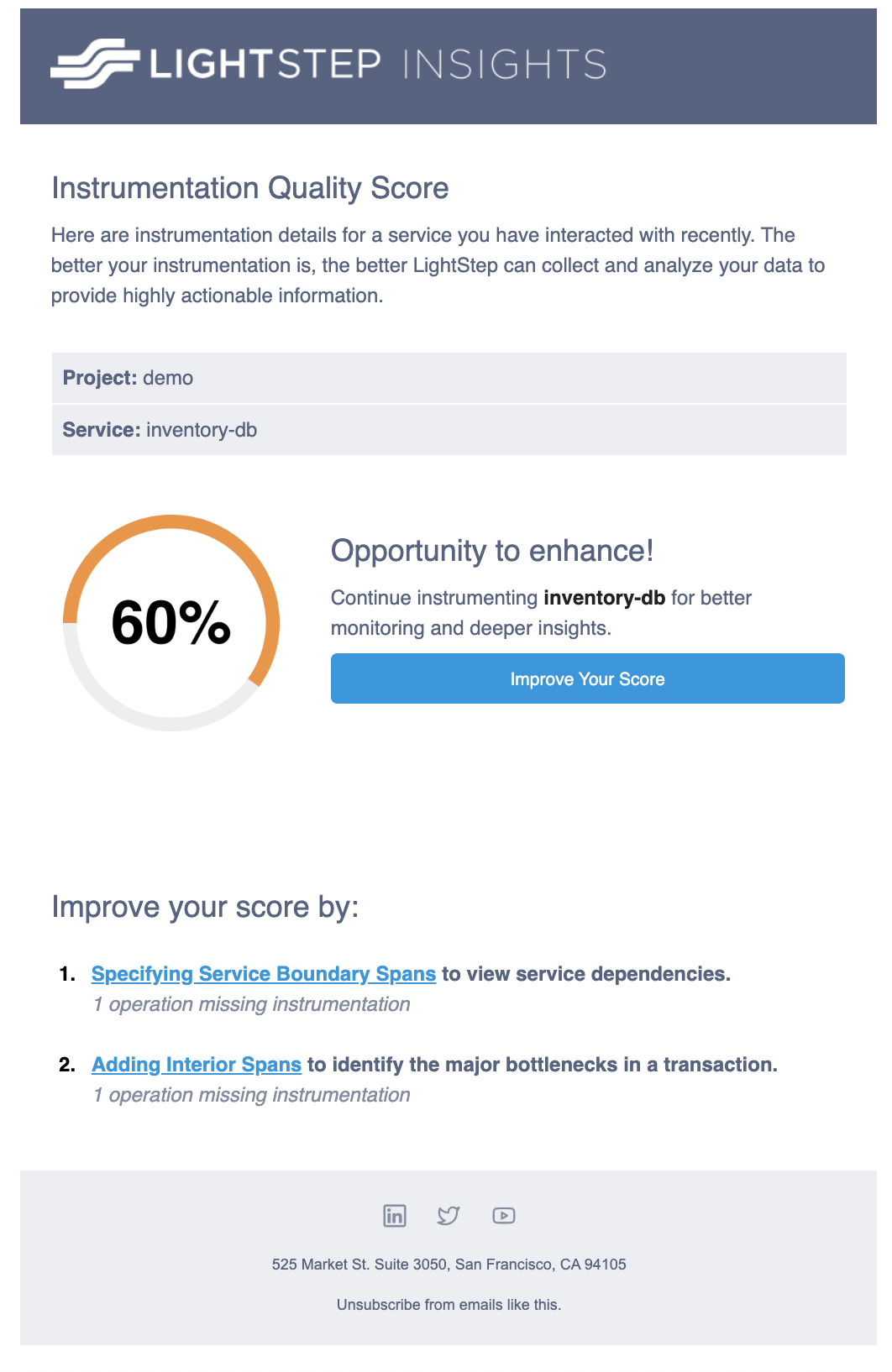 If you've configured Lightstep Observability to display deployment markers on the Service Health view, you'll also receive emails when Lightstep notices that performance has changed after a deploy.
Lightstep Observability also sends out a monthly digest with an attached CSV file showing scores for all your services, allowing you to get a big picture view of instrumentation throughout the enterprise.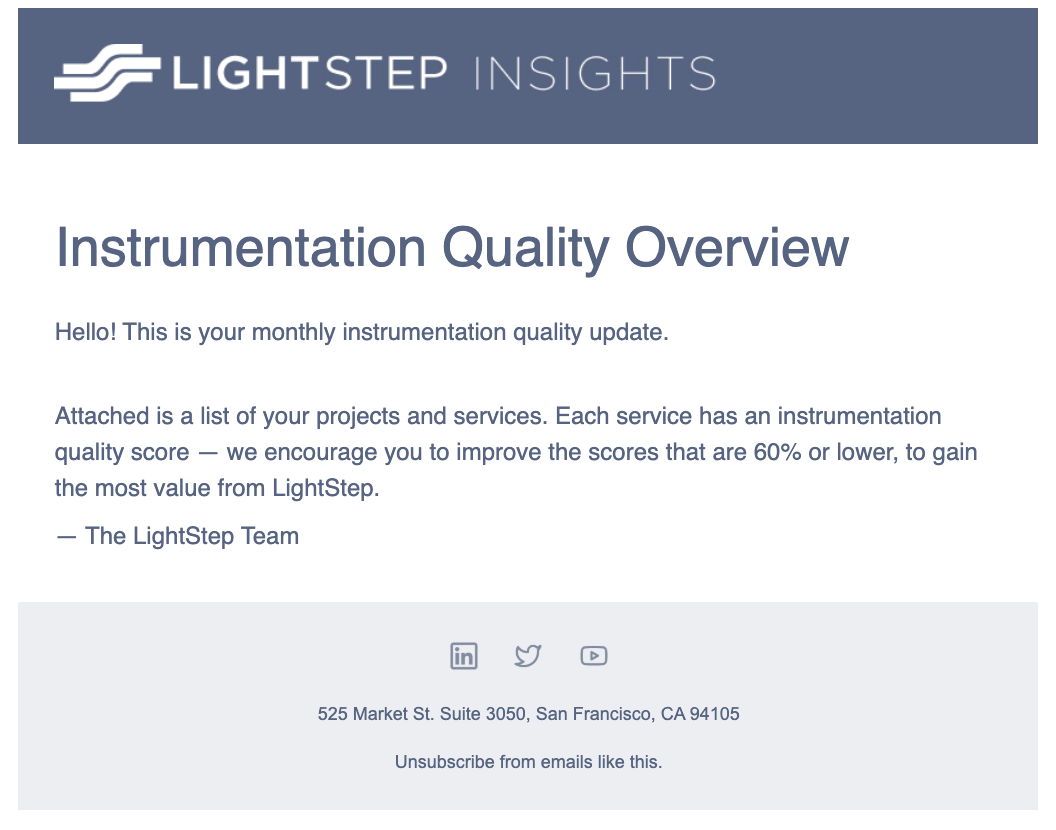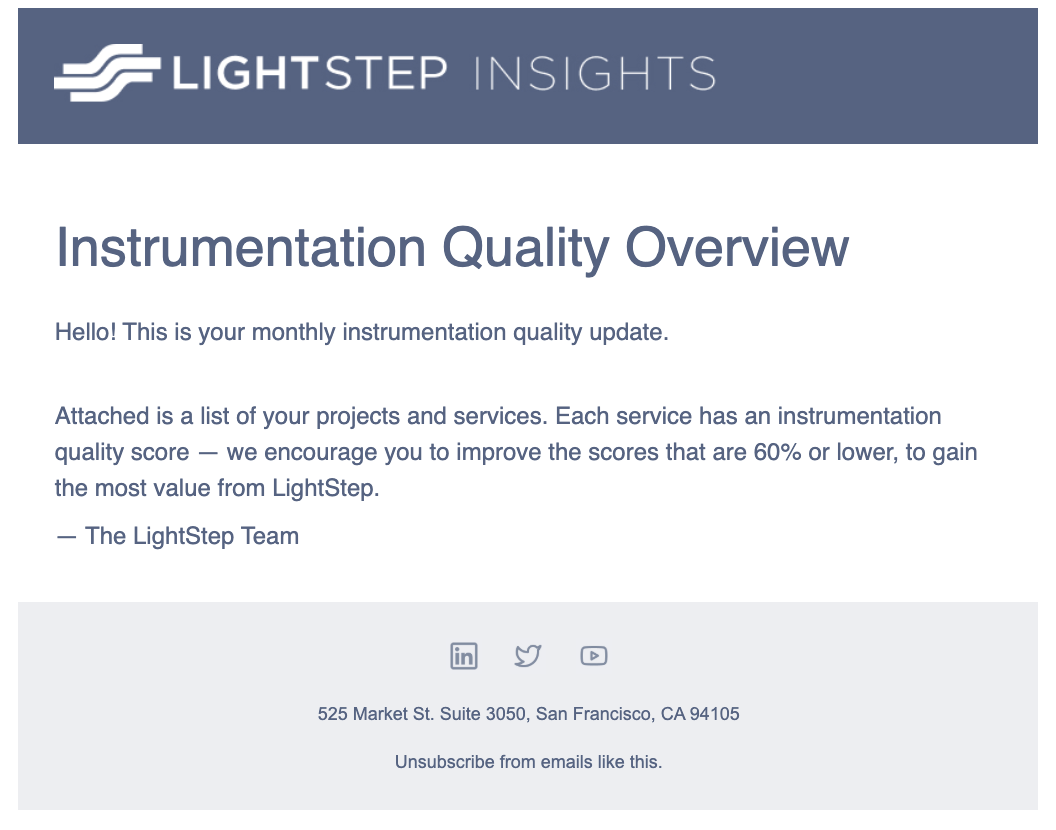 You can opt in or out of notifications from the Account Settings page.
To change your notifications settings:
In the left-hand navigation bar, click Account and choose Account Settings.

Click the Notifications tab. The emails that you are eligible to receive are shown. Use the checkbox to opt in or out.