Lightstep Observability integrates with leading cloud-native technologies, metrics providers, service meshes for microservices, and enterprise data visualization and collaboration tools. These turnkey integrations make it easy to deploy Lightstep Observability across large-scale production systems so users get the unrivaled performance insights it provides when they need it and as part of their standard, established workflows.
Metric data ingest
Lightstep Observability supports metric data from many different sources:
Once you send metrics to Lightstep Observability, you can create charts, dashboards, and notebooks, set thresholds that trigger alerts, and use Change Intelligence to find the root cause of metric deviations, without leaving Lightstep.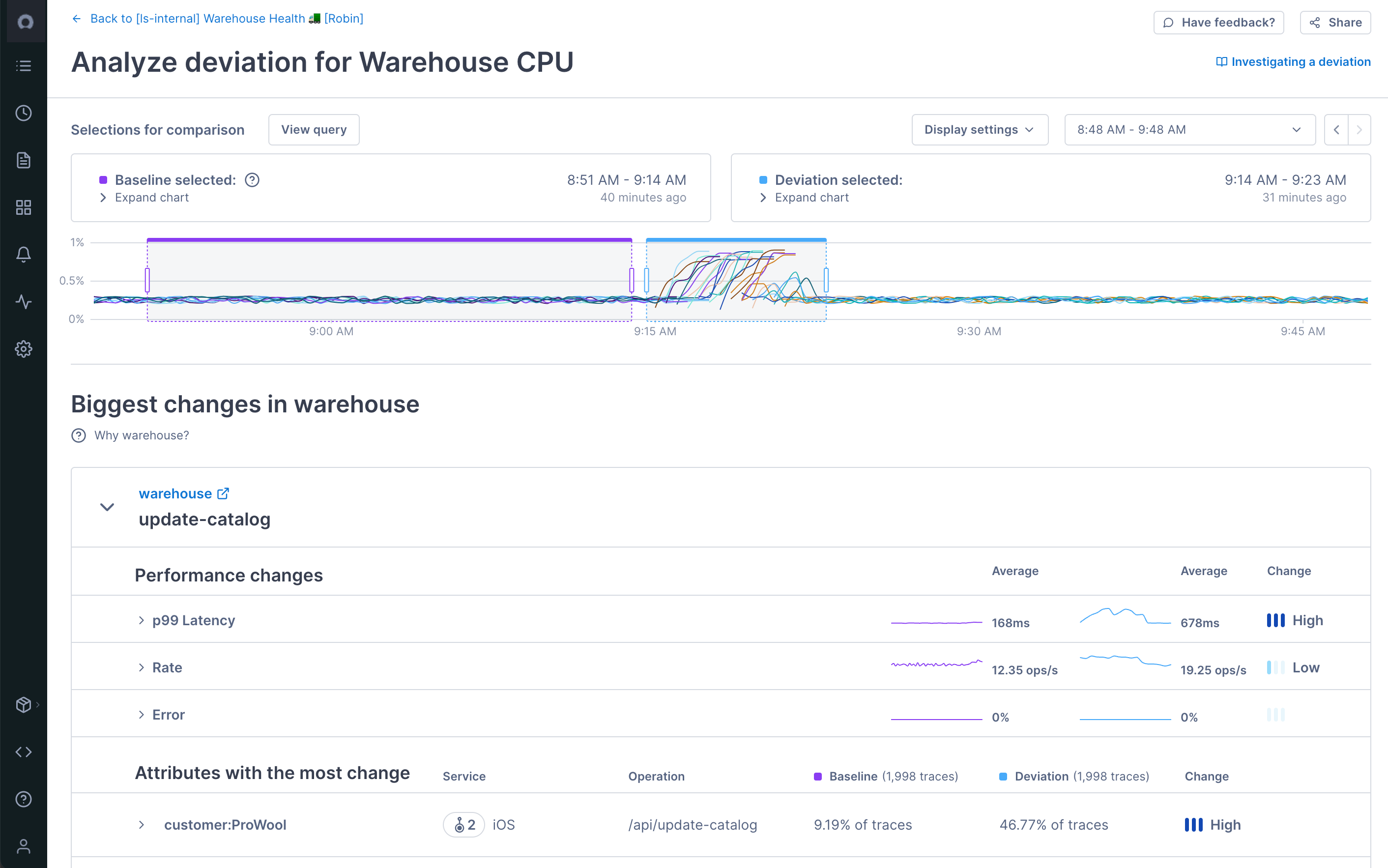 Tracing instrumentation
Service meshes/proxies
These service mesh providers support Lightstep tracers to create, collect, and send span data to Lightstep Observability.
CI/CD
Monitoring/alerting