Lightstep offers a way to see how individual versions (even partial deployments) affect your service performance. When you access the Service Directory, the Deployments tab shows you the latency, error rate, and operation rate of your ingress operations on a service (maximum number of operations shown is 50). The operations are initially sorted by request rate, in descending order.
Once you implement a tag to display versions of your service, a deployment marker displays at the time the deployment occurred. In the example below, for the update-inventory operation, a deploy occurred at 12:05 pm.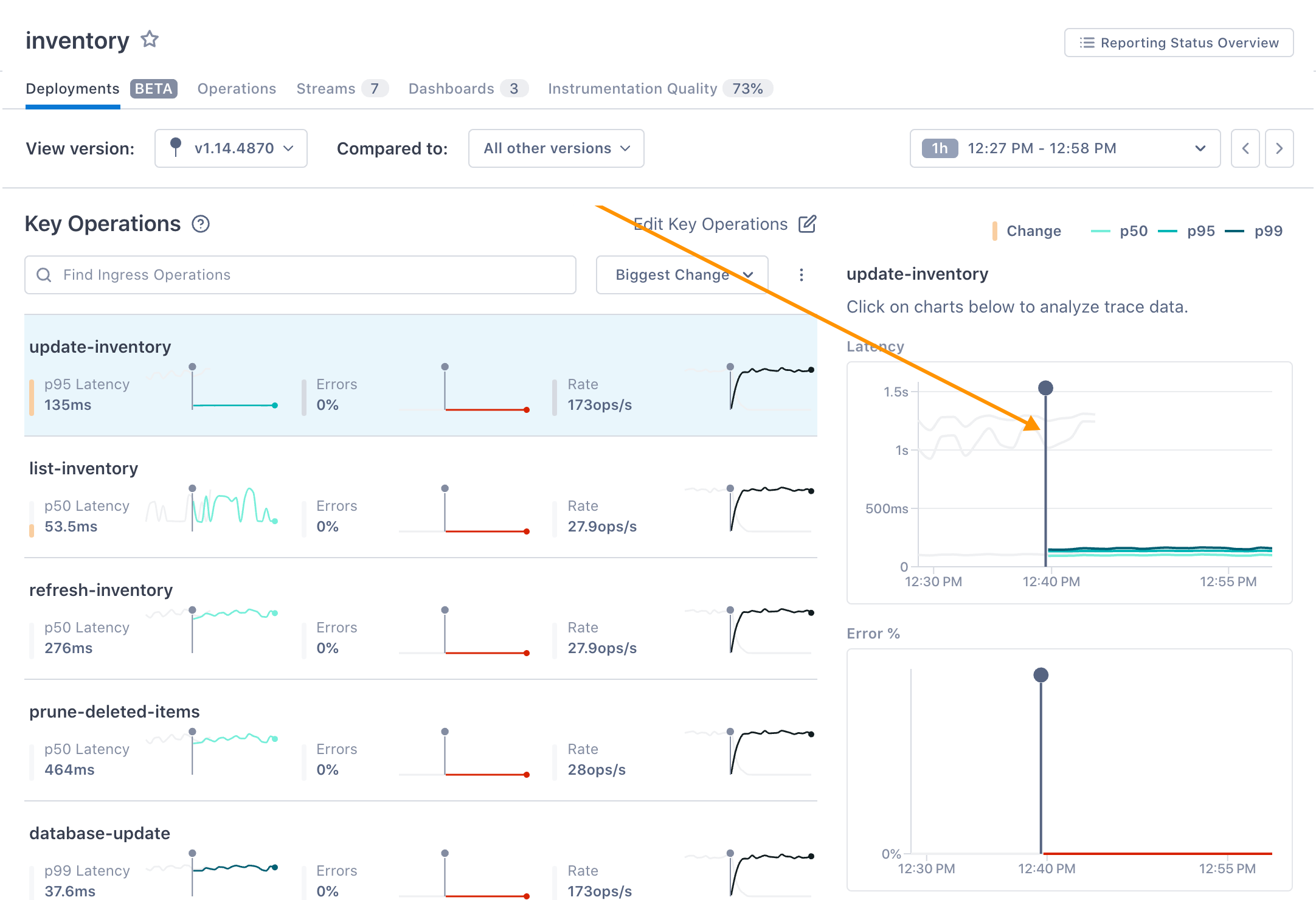 Hover over the marker to view details.

These markers allow you to quickly correlate deployment with a possible regression.
When you have multiple versions in a time window, you can view the performance of each deployed version. For example, in this image, multiple versions have been deployed. By selecting to view the abc123... version, you can see how the performance of that version compares to others, as represented by the dotted line in the chart.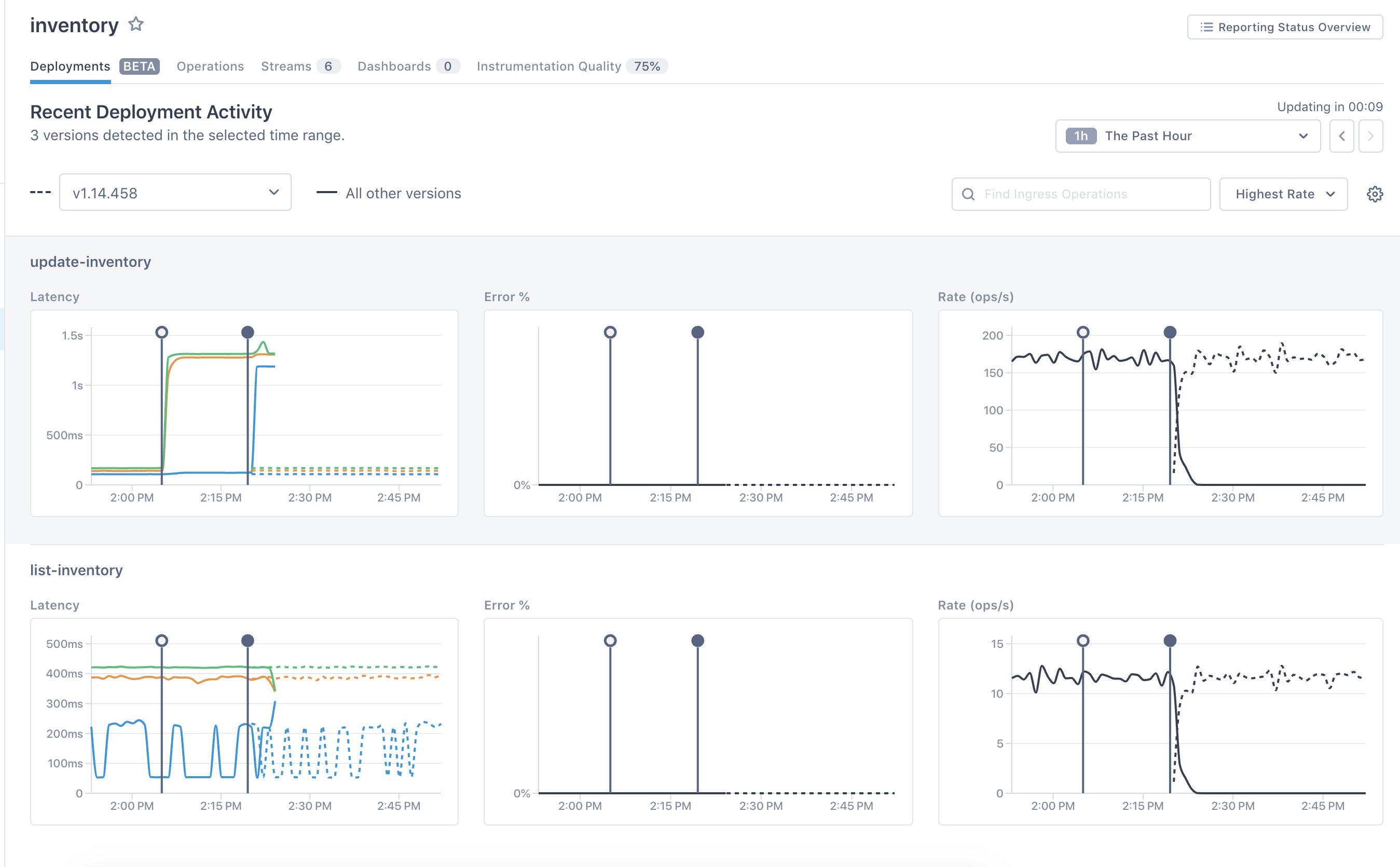 This feature requires a Satellite upgrade to the March 2020 release!
Before you can view deployments in the Service Health view, you need to create deployment markers as tags in your instrumention. Each time the value of that tag changes, Lightstep displays a new marker in the charts and begins tracking the independent performance of that version.
When Lightstep detects only a single version in the time window selected, that version is displayed.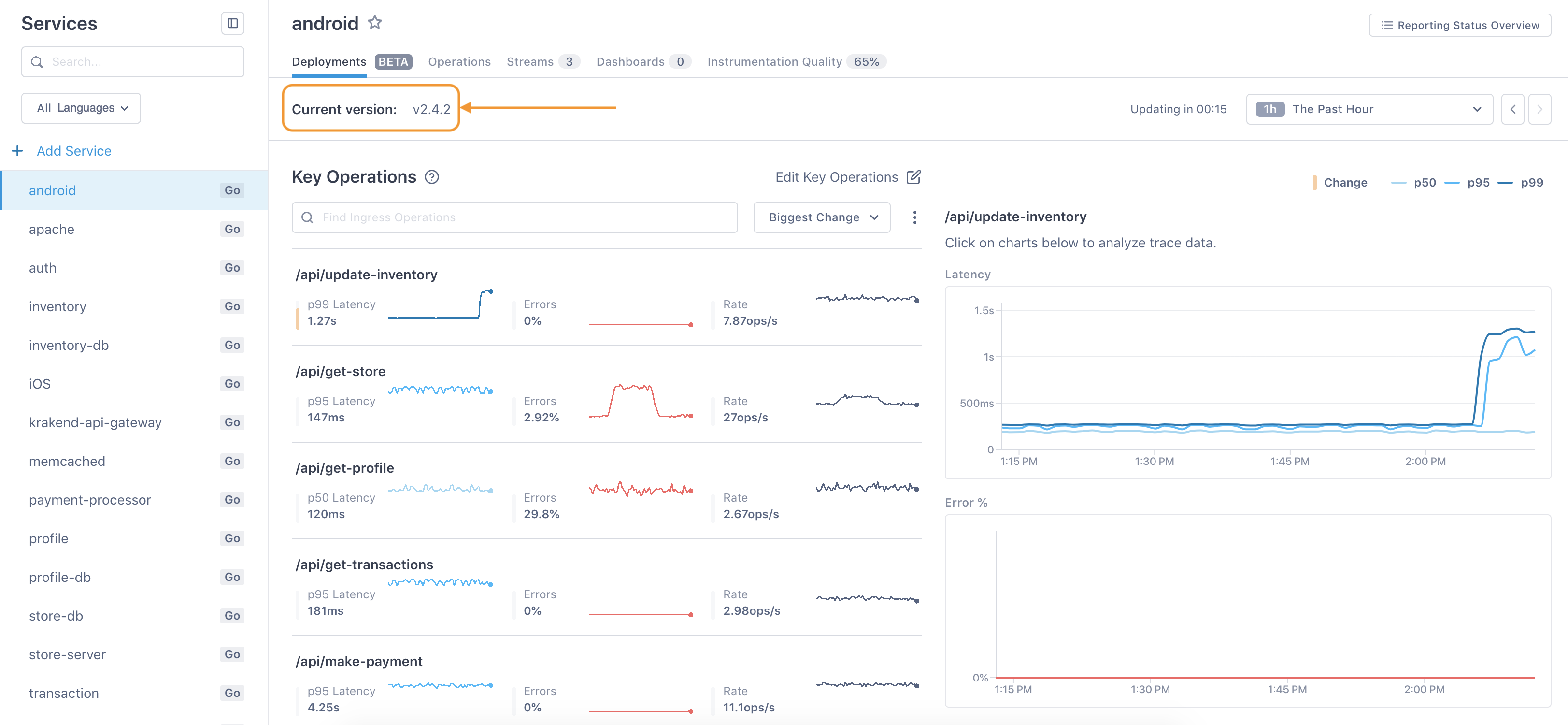 When more than one version has been deployed, you can choose a version to view separately. Dotted lines represent the performance of that version, across the latency, error, and operation charts. All other versions display as solid lines.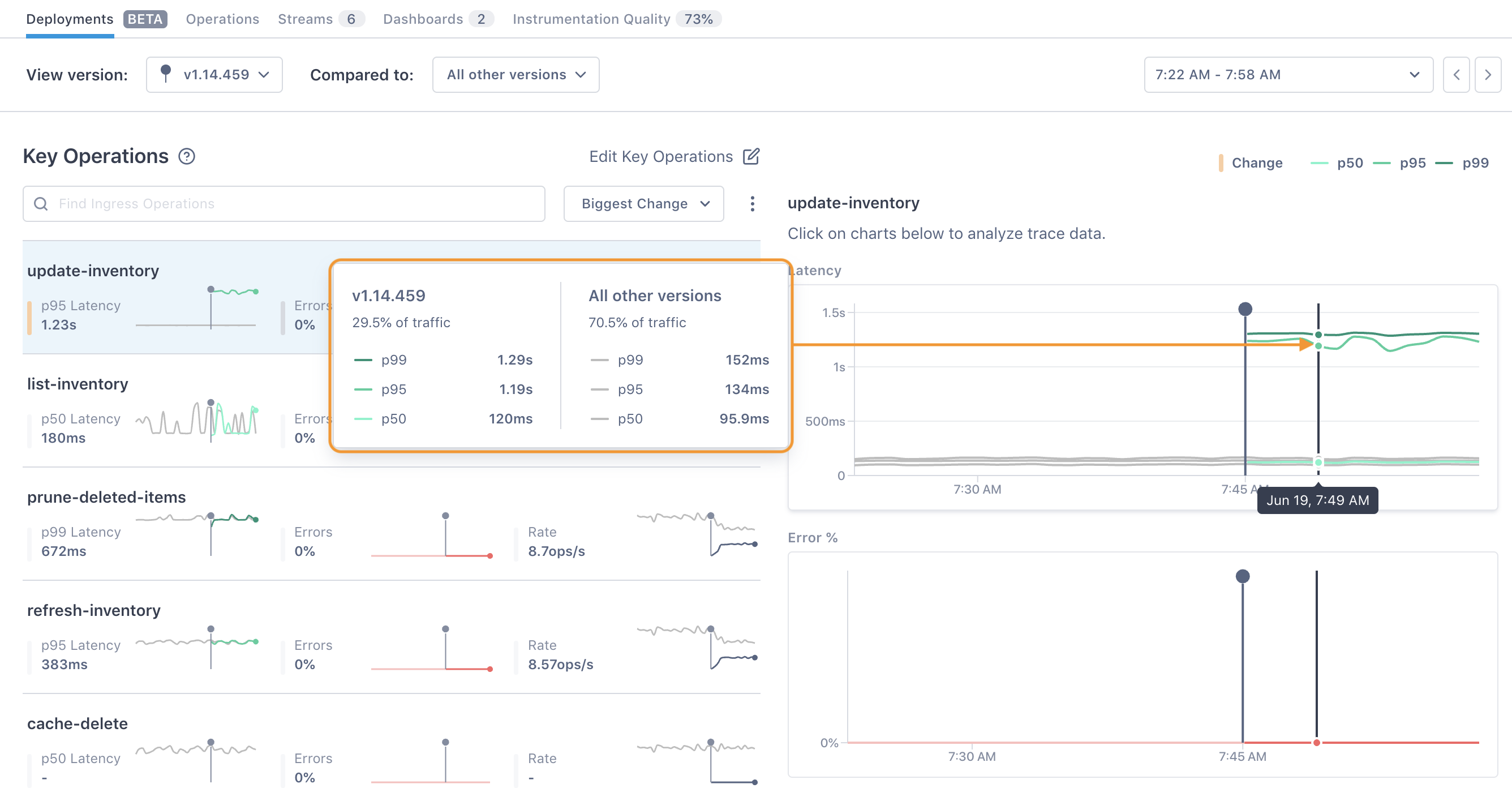 Mouse over the lines to see the distribution of traffic between the versions and the corresponding performance.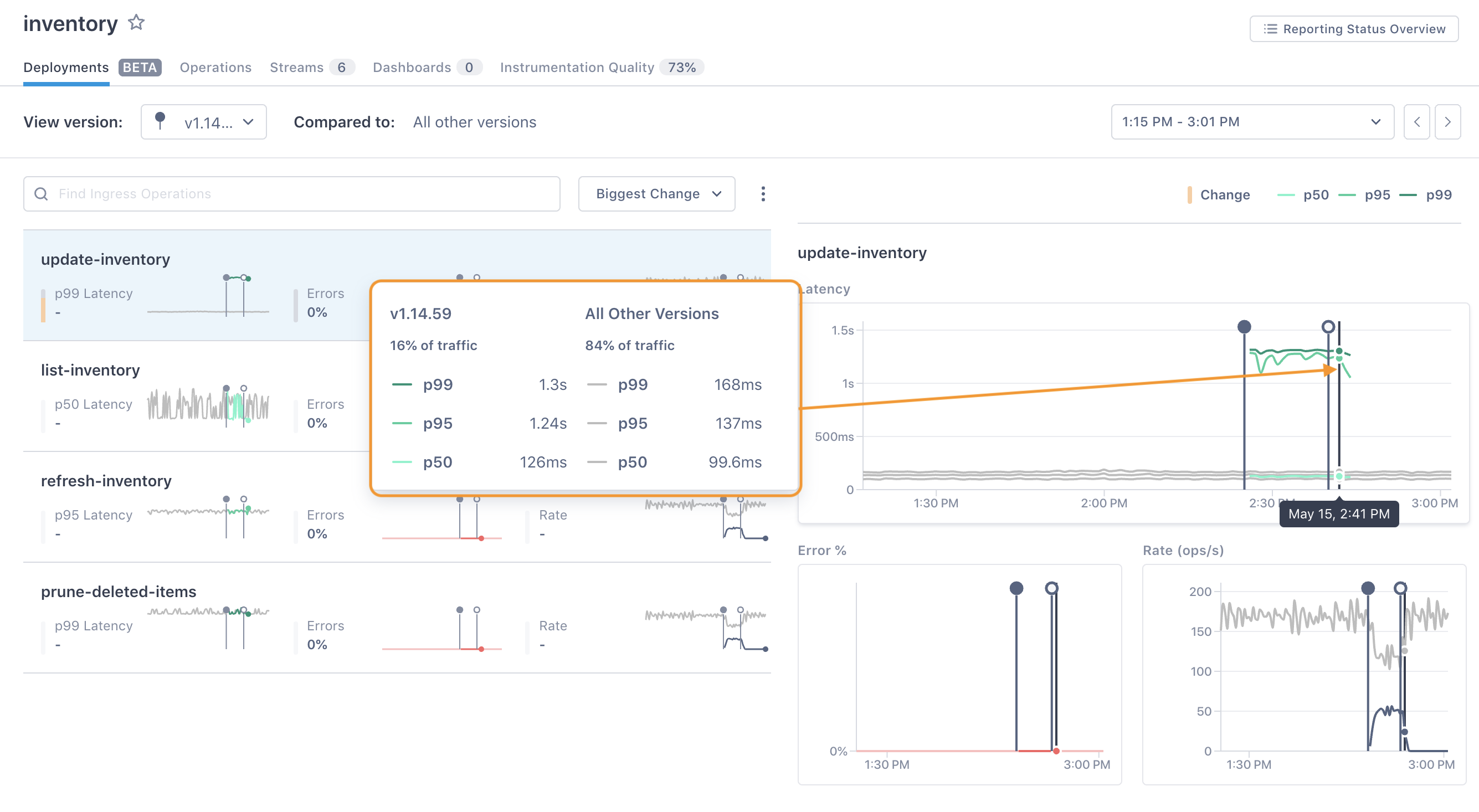 If a version tag hasn't been instrumented for the service, an Instrument this service button displays.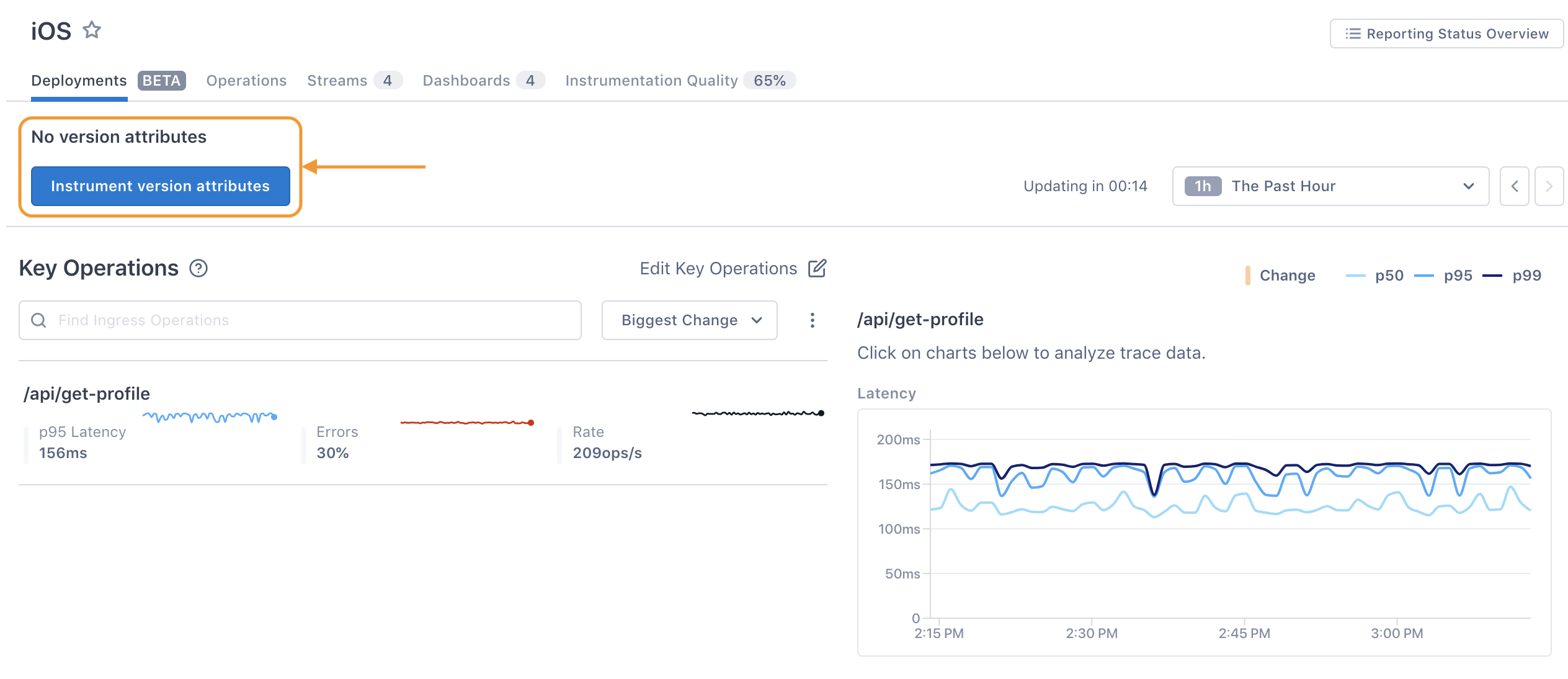 Clicking this button navigates to the Instrumentation Quality view, where you can get more information about instrumenting for deploys.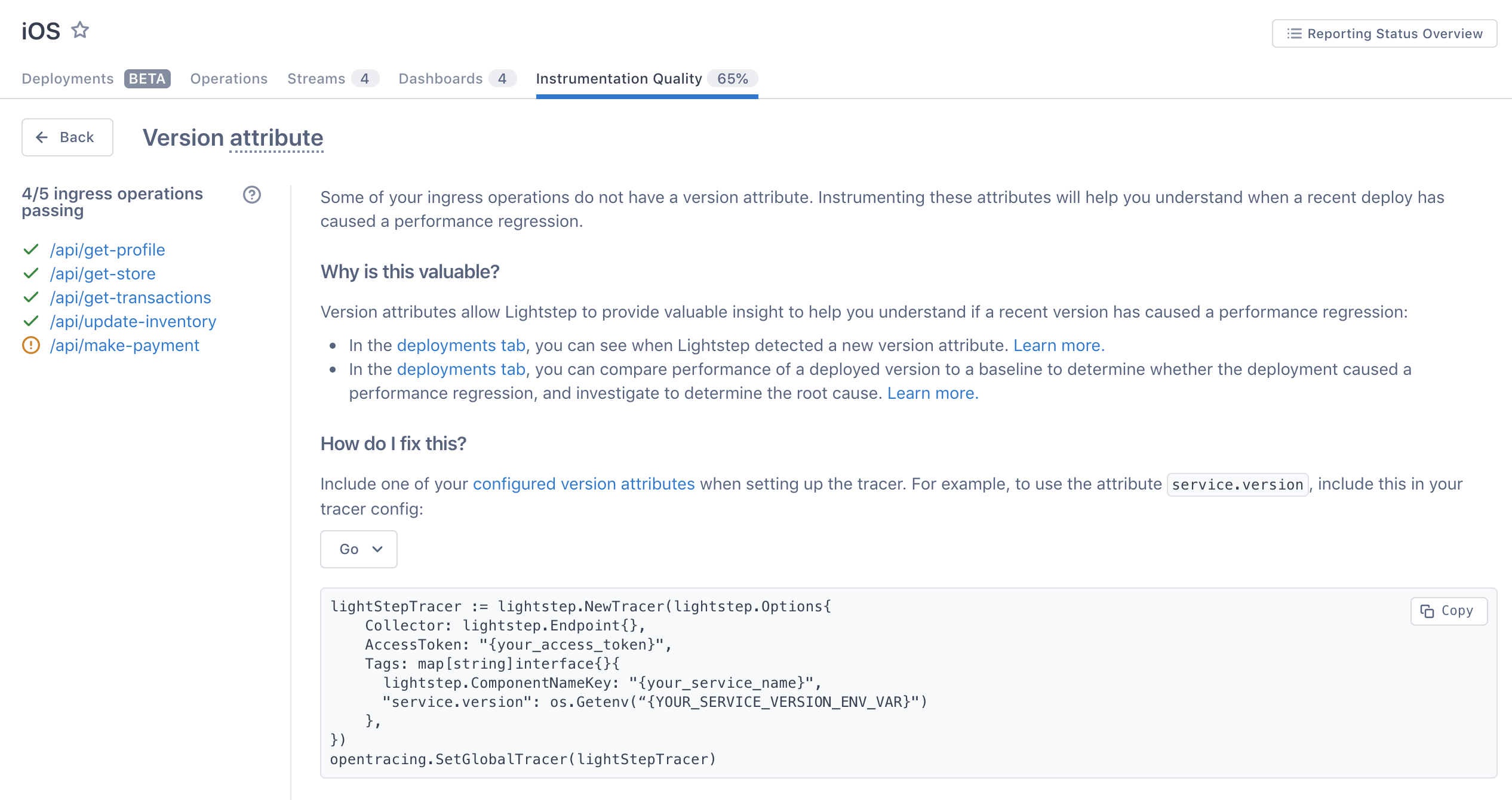 Now that you have a clear idea of which version may have caused issues, and when, you can continue on to compare specifics of performance and get to the root cause.