Now that you've added the Lightstep action to your workflow, you can easily integrate Rollbar and PagerDuty to the step.
When you integrate Rollbar, you'll get error statuses directly from Rollbar. If you've implemented their Versions feature, errors are collected and links to Rollbar display in the report.
When you integrate with PagerDuty, you'll see who's currently on-call for the service configured in the lightstep.yml file.
To integrate, you add the Rollbar and PagerDuty API tokens to the step in the YAML file.
Add your Rollbar and/or PagerDuty API tokens as GitHub secrets and expose them to the action(s) in your Github workflow file.

In the Lightstep YAML file, add a connection to the Rollbar environment, account, and project and to the PagerDuty service.

1
2
3
4
5
6
7
8
9
10


 

organization

:

 

MyOrg


 

project

:

 

MyProject



 

integrations

:


   

rollbar

:


     

environment

:

 

production


     

account

:

 

lightstep


     

project

:

 

Lightstep-Hipster-Shop


   

pagerduty

:


     

service

:

 

PC8O0L3



That's all that's needed to integrate!
Now the Services Change report will include links into Rollbar and Pager Duty. With the Rollbar integration, you can click that link and see any new errors that have appeared since the last version was deployed.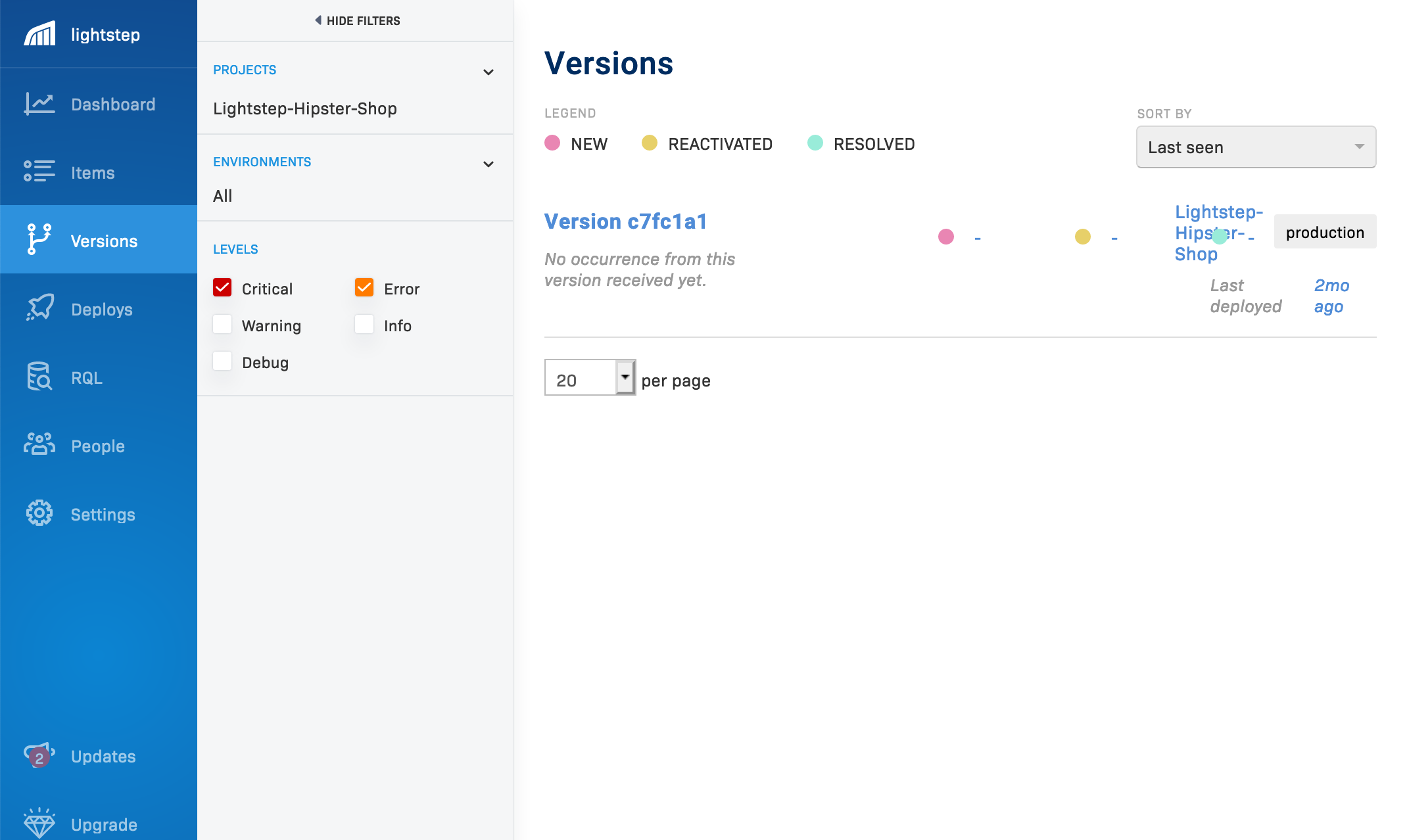 With the PagerDuty integration, you can see who's on call and click the link to contact them.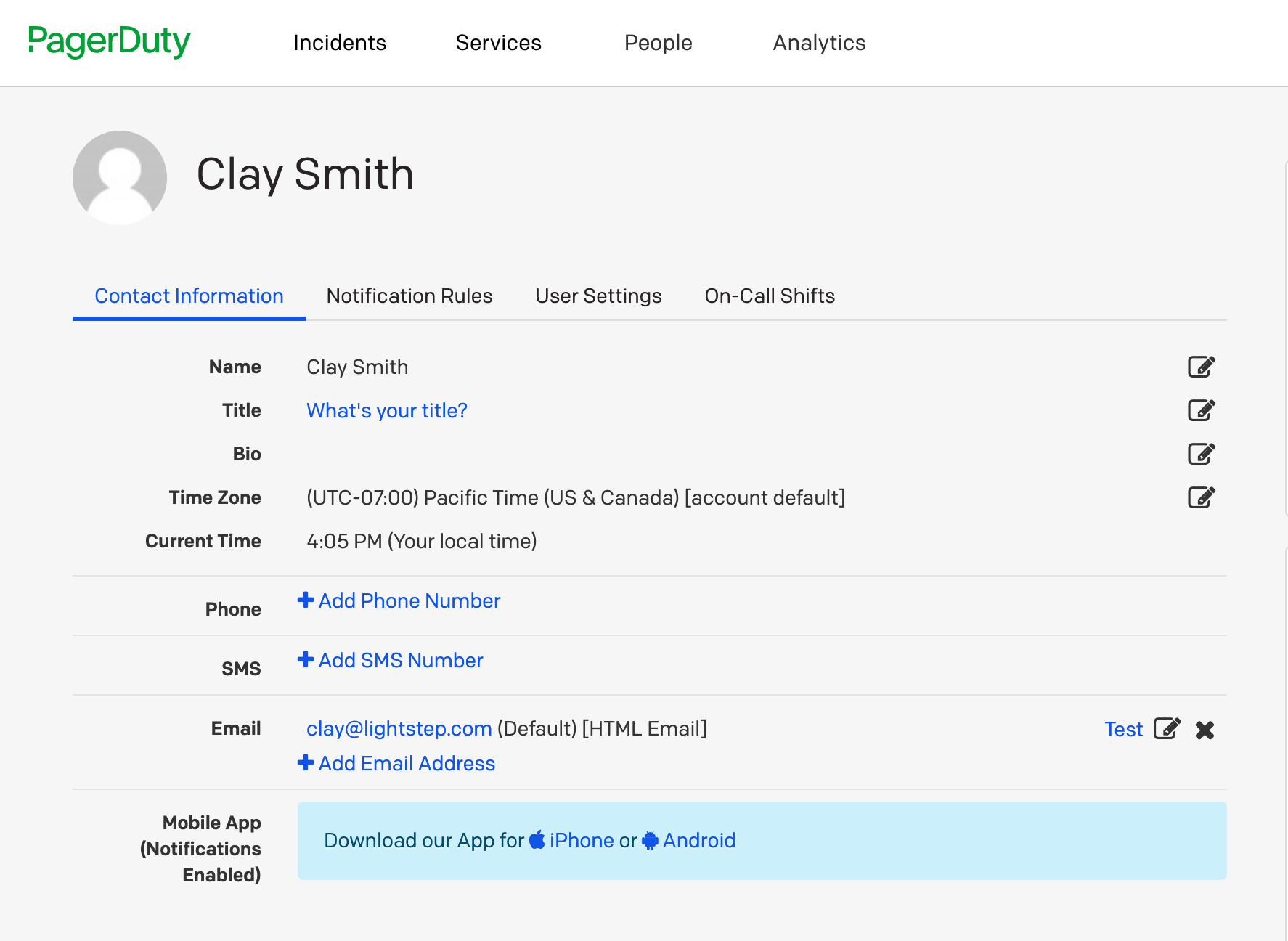 ---
What did we learn?
You integrate Rollbar or PagerDuty to the Pre-Deploy action using the API keys for each in the workflow file.
You configure the integrations with Lightstep in the Lightstep YAML file.