In this step, you'll learn how to set up an organization in Lightstep and create a user account.
Sign in to Lightstep
Access the Lightstep UI from https://app.lightstep.com or click the Log in to Lightstep button at the top of this page.

Create a User Account
When you sign up with Lightstep, your user account is associated with an organization, normally your company's name. An organization in Lightstep can have many users and projects, reflecting the different environments that your services run in. You can choose to create a new organization if you're the first in your company to join Lightstep, or you can ask to join an existing organization.
Once the first account for an organization is created, two default projects are created; one for development and one for production. You can use one of these or create your own.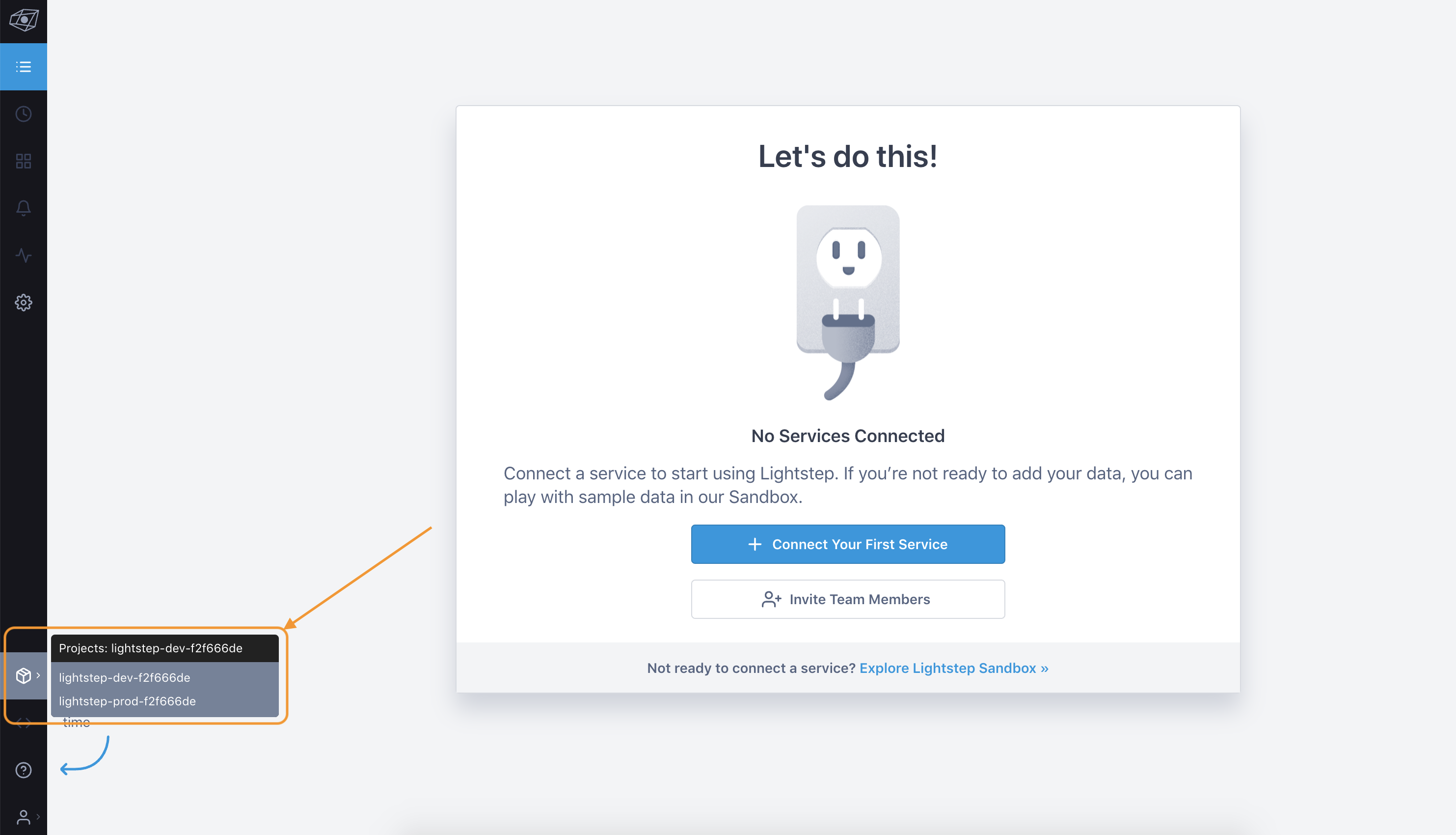 Join Lightstep as the First User
If you're the first person in your organization to join, enter your work email, full name, and an organization name (usually the name of your company). Complete the reCAPTCHA form and accept the terms.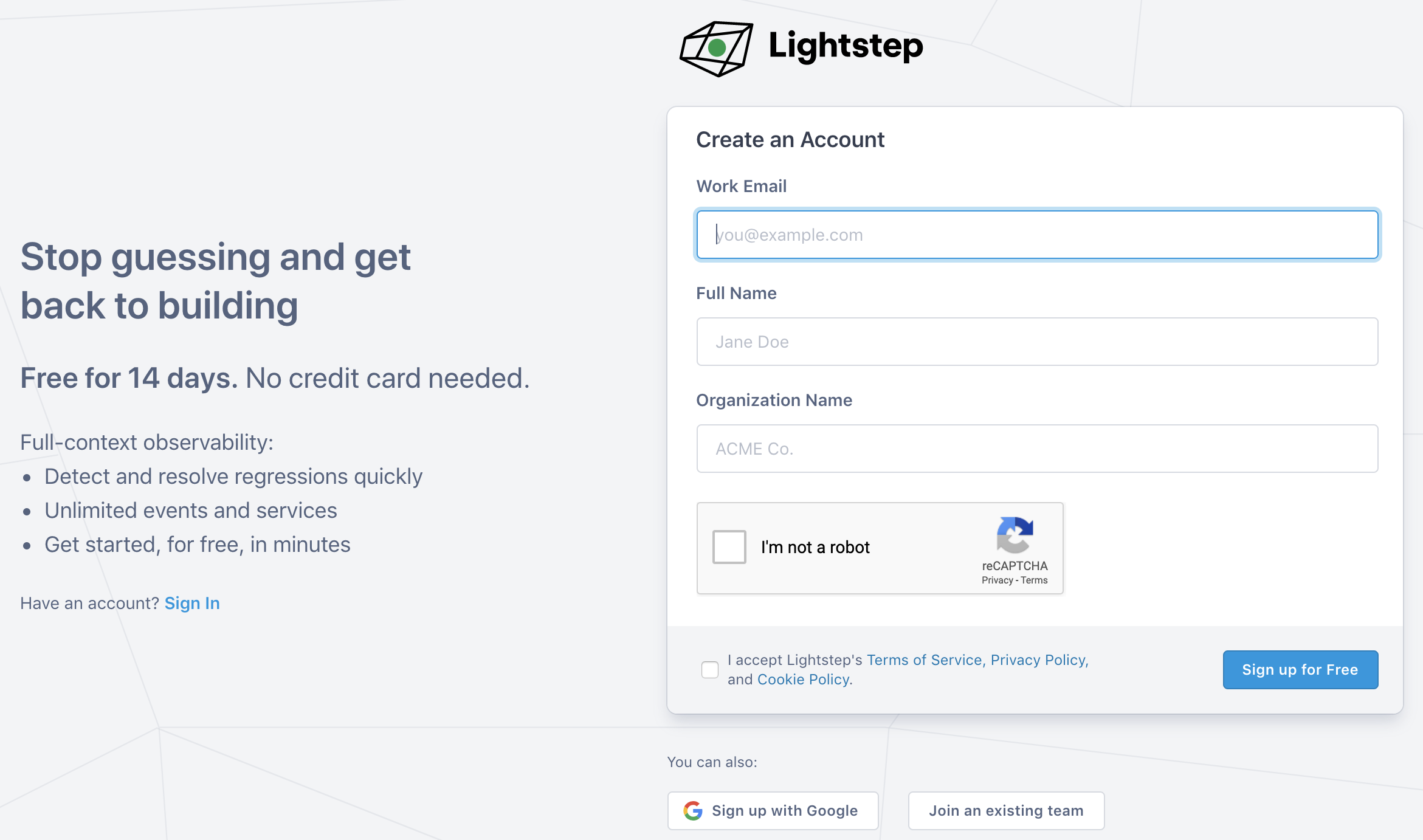 Once your account is created, you can add users. If your plan allows it, you can set up your organization to be whitelisted so that anyone using the whitelisted domain can log in and create their user account. Or if your company uses Google Apps for Work teams, you can whitelist the Lightstep domain with Google to allow automatic sign in.
Join an Existing Organization
If someone at your company already created an organization, you can ask to join the existing team, or if your company uses Google Apps for Work teams and has whitelisted the Lightstep domain, you can create an account using your Google account information.
To join an existing team:
On the signup form, click Join an existing team.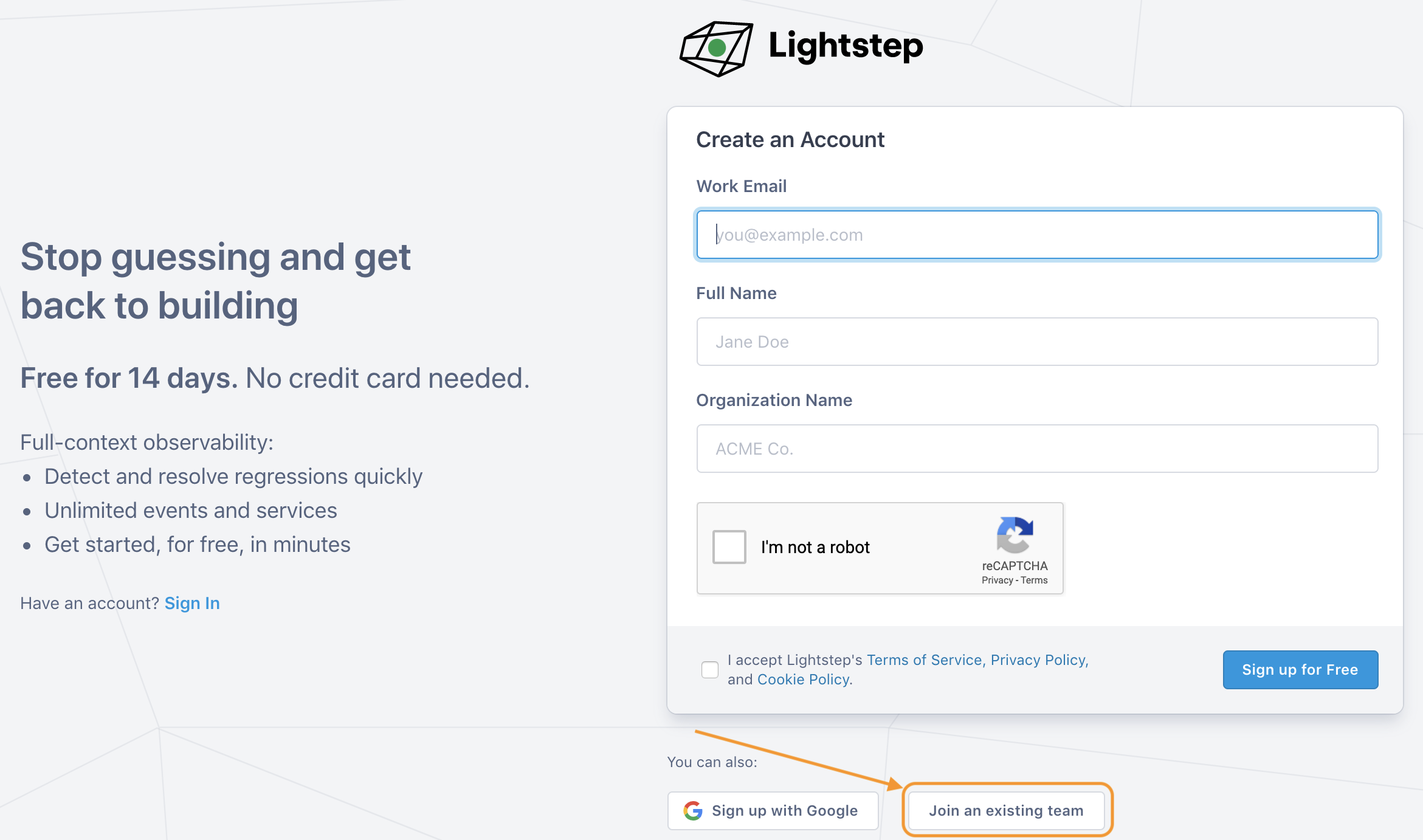 Enter your work email and the admin of your Lightstep organization will be prompted to create you as a user. You'll receive an email with login information.
To sign up using Google:
On the signup form, click Sign up with Google.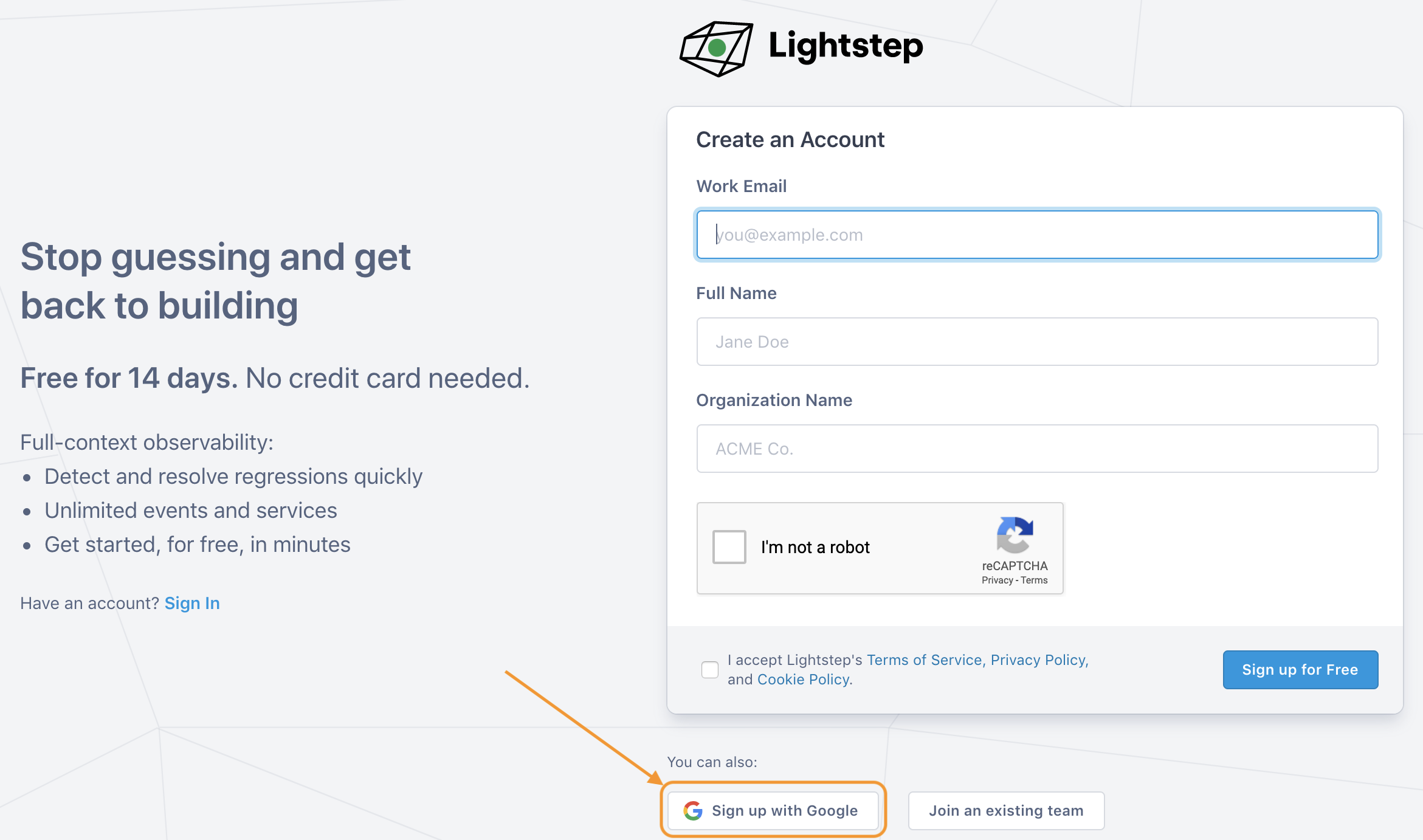 ---
What Did We Learn?
User accounts are associated with an Organization
Organizations can have multiple projects for different environments, like development and production. Lightstep creates these two projects for you.
Lightstep integrates with Google Apps for Work Teams, allowing you to create an account and log in using your Google work account.