You've received reports from customers that your iOS app is suddenly slow. Many of them come from one of your most important paying customers. In this tutorial, you learn how Lightstep can help you quickly find the root cause and get on the path to resolution.
You'll learn how to:
Investigate an issue
Generate a data-driven hypothesis
Validate your hypothesis
Share your findings
Continuously monitor and create alerts
Best of all, you don't need a Lightstep account to do this tutorial!
Access the Lightstep Sandbox.
You'll use the Lightstep Sandbox to run this tutorial. The Sandbox monitors an eCommerce application with mobile and web-based clients.
To access the Sandbox, go to app.lightstep.com/play.
An interactive demo launches (separate from this tutorial) and is ready for you to start. Feel free to do that first! When you're done, or if you want to skip it for now, click the collapse button to close the demo.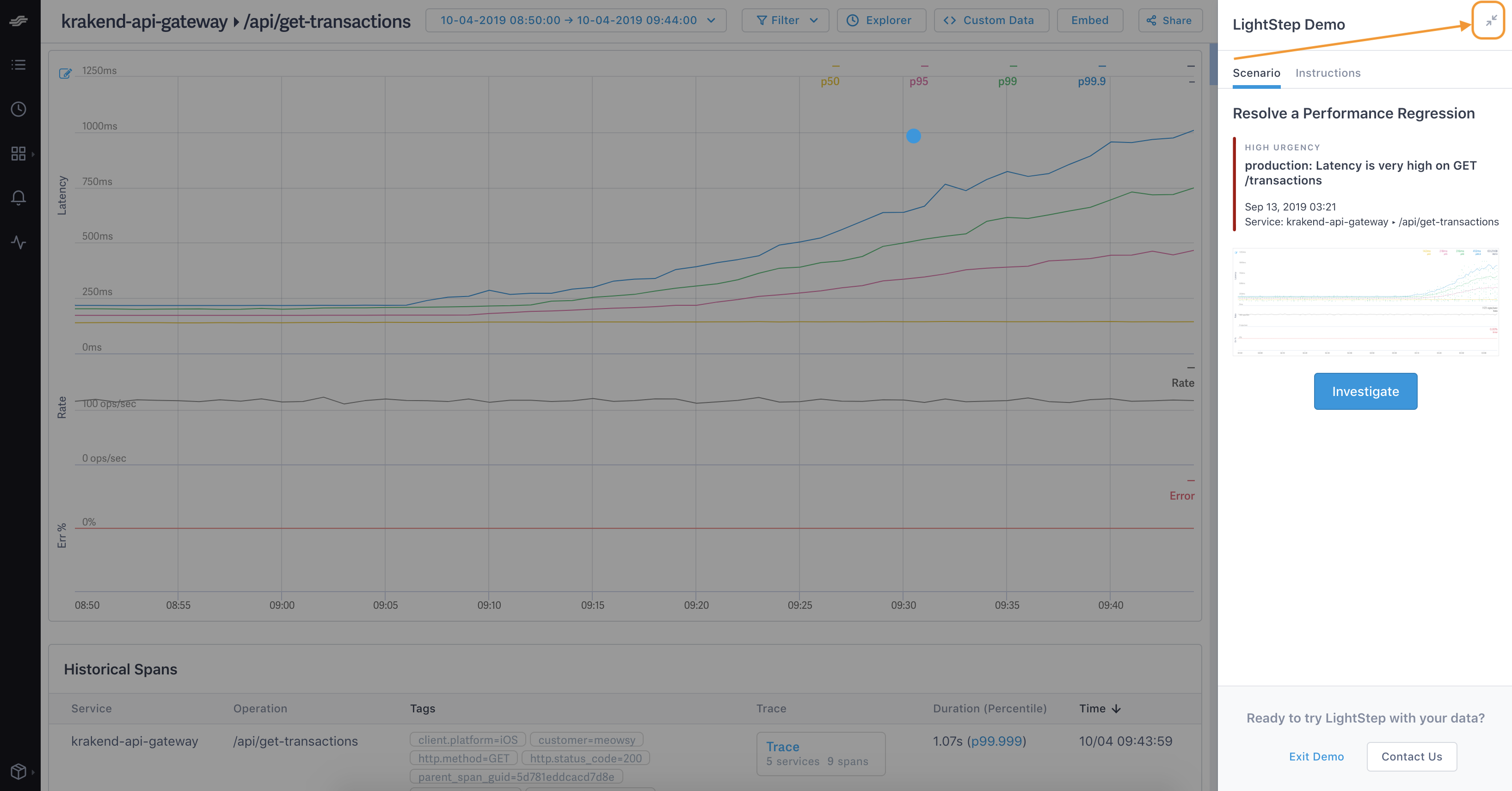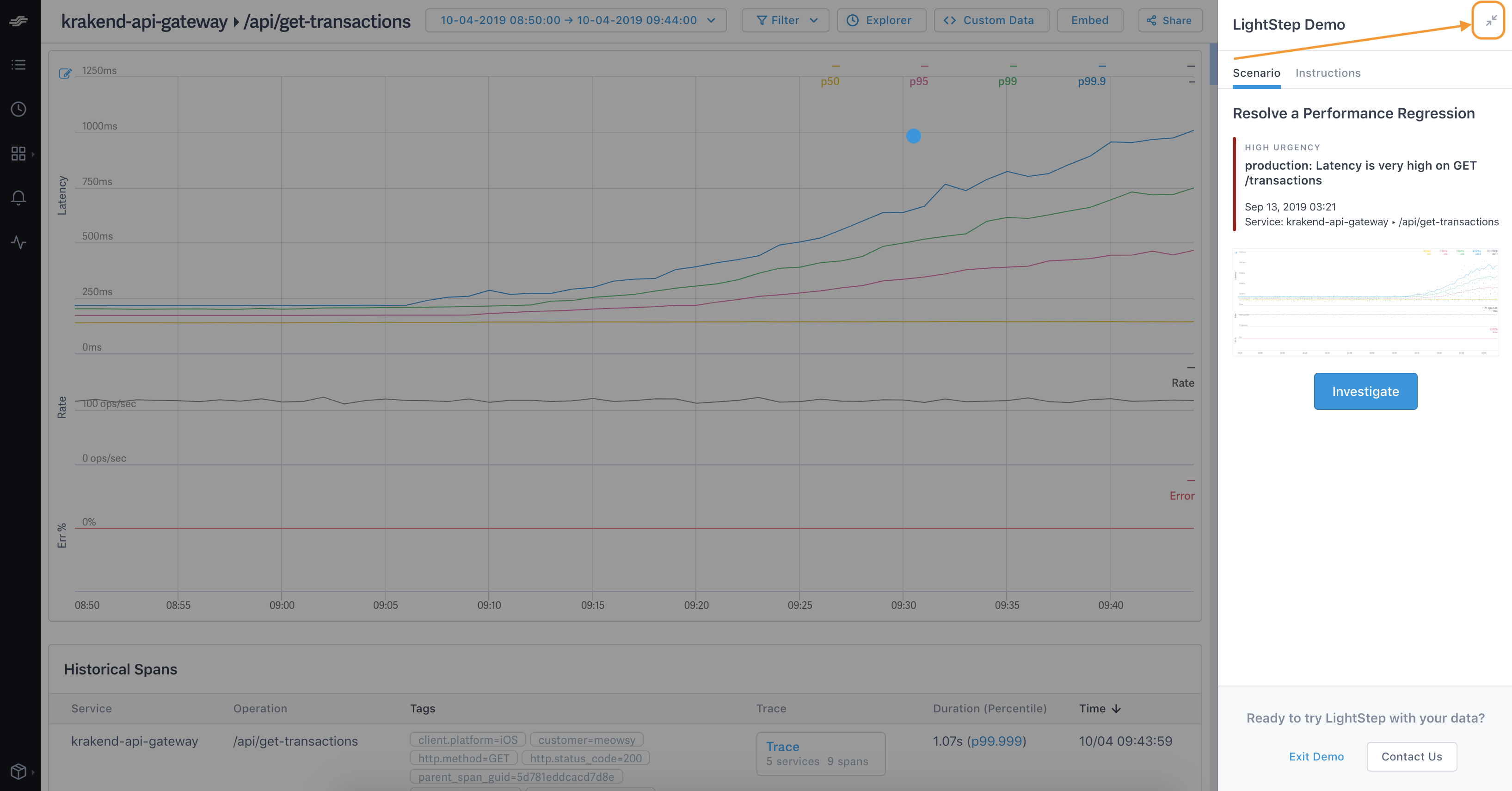 An Exit Demo button displays at the bottom if you're signed into Lightstep. Clicking this will take you out of the Sandbox and into your own project.
You're taken to the Streams view. Streams display historical time series data. You'll learn more about these later. data. You'll learn more about these later.