We've added a new Metrics Integrations section to our Learning Portal!
From this section, you can search for a particular integration using the Search bar.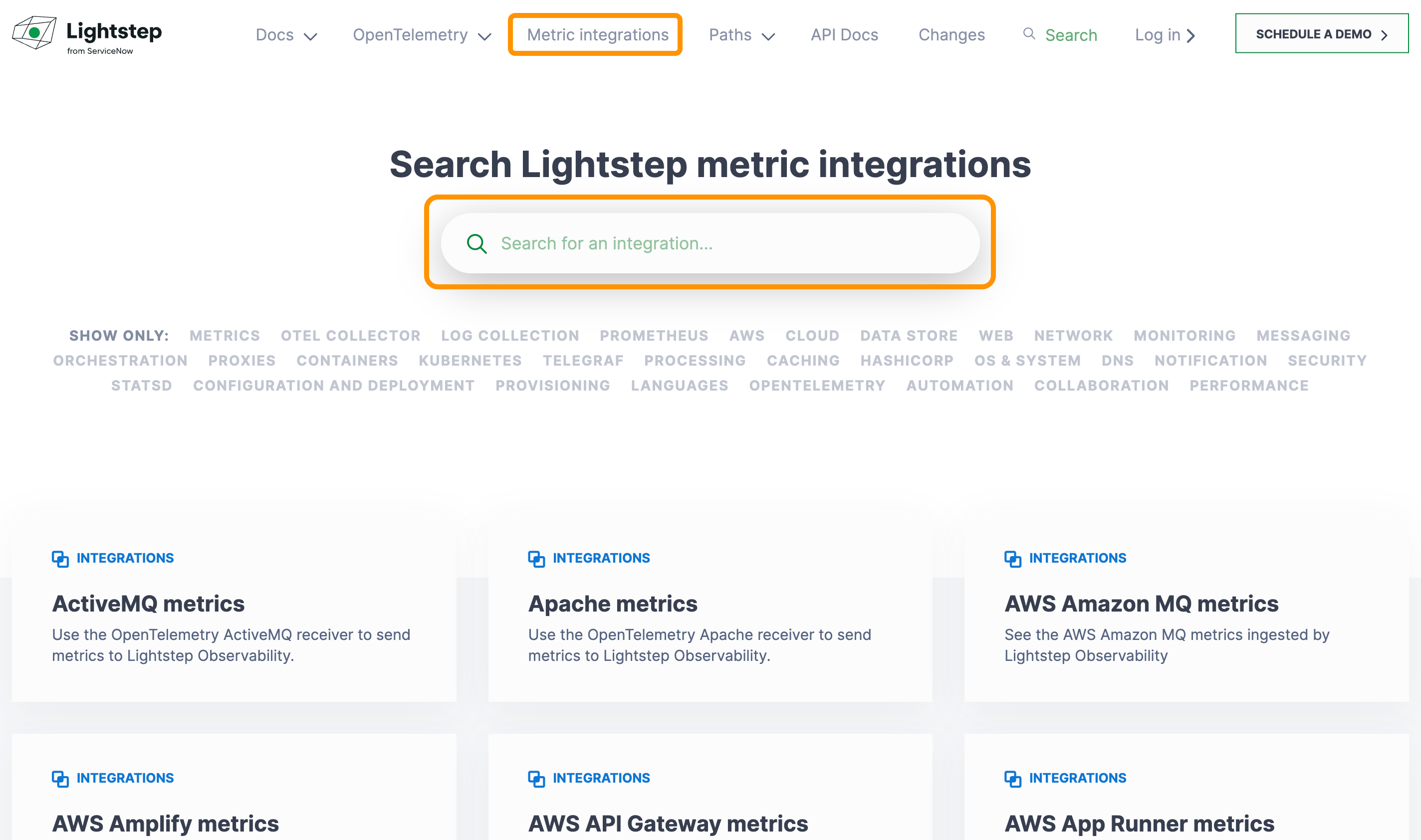 You can also use the filters to find integrations.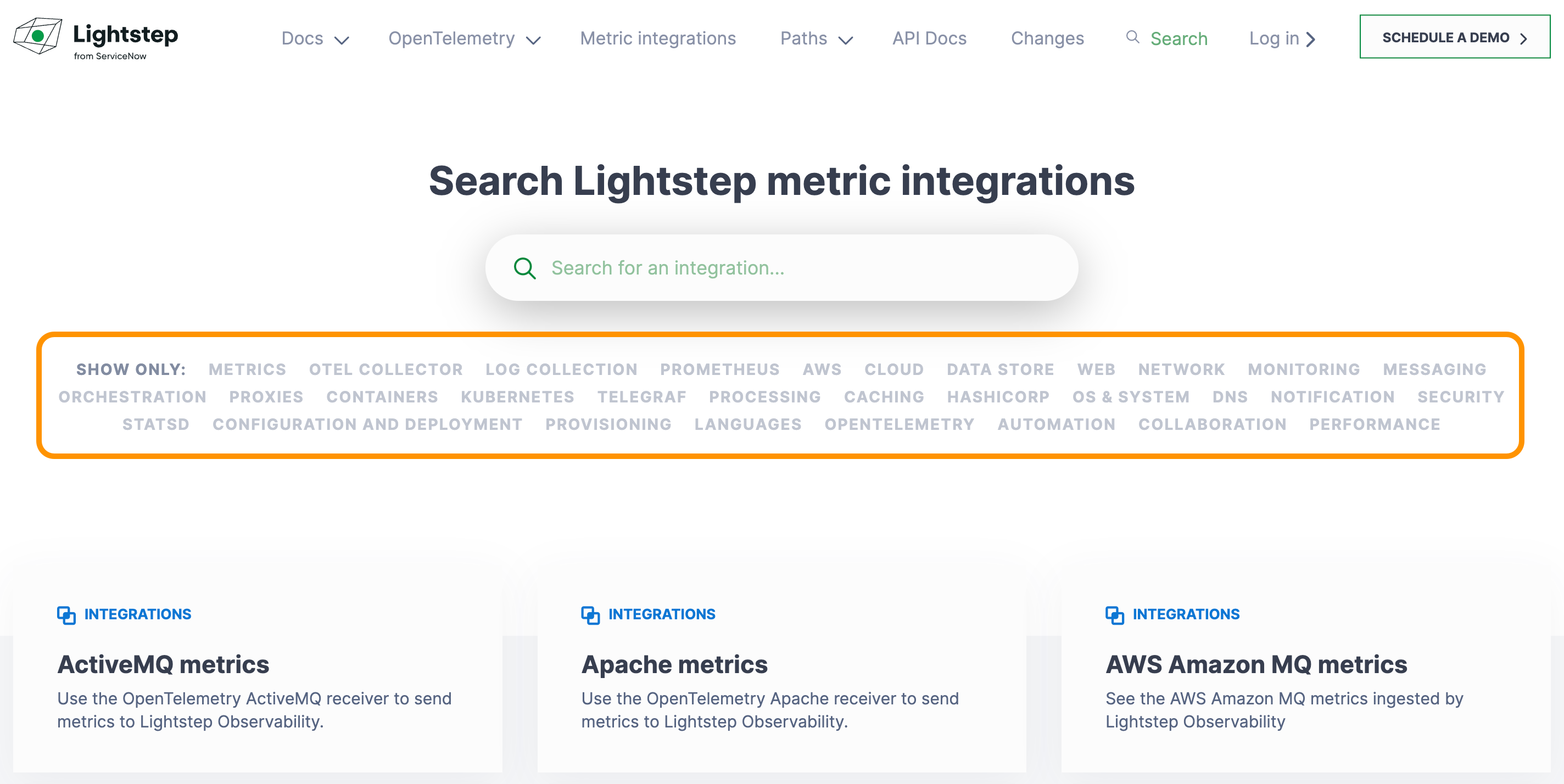 A few things to note:
Guides for setting up integrations based on the ingest path (for example, AWS or the OpenTelemetry Collector) can still be found in the Send metrics to Lightstep section.
Our Early Access docs have been moved to the bottom of the Product Docs section.